Brendan Rodgers has revealed that there has been no further update on Pepe Reina'a proposed loan move to Serie A side Napoli.
The Italians, coached by former Liverpool boss Rafael Benitez, were understood to be close to sealing a season-long loan move for the Spaniard but it seems negotiations are still underway.
Speaking to reporters ahead of Wednesday's pre-season friendly against Australian A-League club Melbourne Victory, Rodgers was non-committal when asked about the Spanish international goalkeeper's future.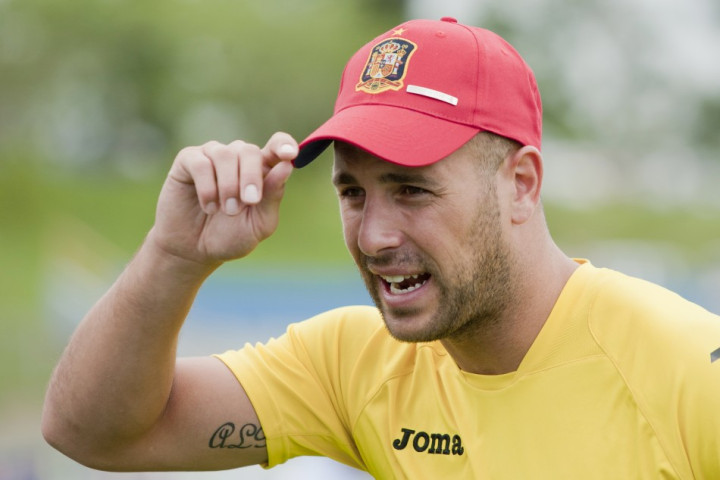 "The latest was that there was an offer to take him on loan but that's something that hasn't been discussed any further," said the Northern Irishman.
The former Swansea City boss spoke to the Liverpool Echo over the weekend and explained that Reina's £5.5m annual salary was proving to be a burden to the club's books and he was hoping to offload the 30-year-old. And although he did not say as much, the implication was that Belgian international Simon Mignolet was signed as the club's new No 1.
The 25-year-old Mignolet left a clear No 1 slot at Sunderland to move to the Merseyside club and is unlikely to be overly impressed at sitting on the bench, particularly with the 2014 FIFA World Cup around the corner and heavy competition from Atlético Madrid goalkeeper Thibaut Courtois.
Arsenal and Reina?
A move to north London and Arsenal could be an option for both Liverpool and Reina, if the latter are particularly keen to offload the Spaniard.
The Gunners have been linked with a number of goalkeeping options this summer, as Arsene Wenger looks to provide experienced cover and competition to Polish youngster Wojciech Szczesny. And with nearly 400 appearances for the Reds, Reina is certainly a top-class option.
The only sticking point is likely to be wages. Reina is believed to command £110,000 per week at Anfield and is probably not likely to receive as much at the Emirates, even if Wenger is flush with cash.
And given Arsenal have already been linked to the former Villarreal star, an approach should not come as too much of a surprise.