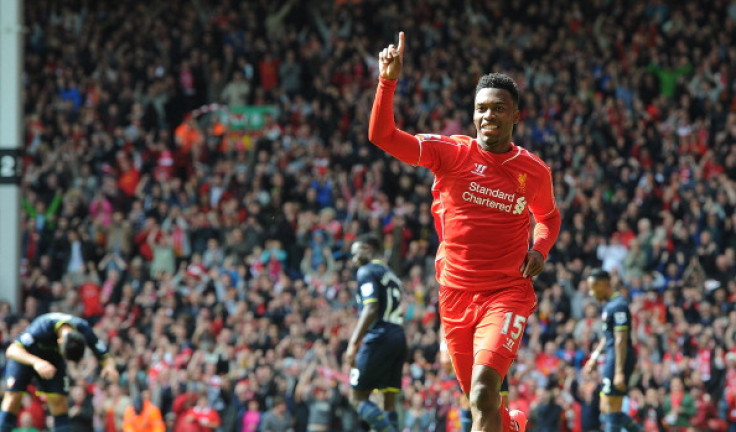 Liverpool striker Daniel Sturridge has revealed his excitement as he prepares to make his European debut for the Reds, when they take on Besiktas in the Europa League on Thursday.
The English striker played a key role last season in bringing European football back to Anfield, but the striker was forced to miss the Merseyside club's entire Champions League group stage phase as he struggled with calf and thigh injuries.
Without their main striker, the Reds struggled in the group stages and managed to finish third behind Real Madrid and FC Basel accumulating a paltry five points from six games.
This relegated them to the last-32 of the Europa League, where they will face the Turkish club managed by former Everton defender Slaven Bilic.
Despite the disappointment of being knocked out of the Champions League, Sturridge has expressed his excitement at being finally able to play in Europe for Liverpool for the first time. He admitted that it was difficult to watch his teammates from the stands during the group stages, but is ready to make a contribution and help his team do well in the Europa League.
"It is my European debut with Liverpool and I'm looking forward to it really much – it's incredible to think really. I can't wait to finally get out there and actually have my debut with Liverpool in Europe – I'm hoping I can enjoy a successful debut," Sturridge said, as quoted by the Liverpool ECHO.
"I've waited such a long time to play this game, it has been very difficult for myself to sit out and watch all those games we have played in the Champions League without being part of it, very, very hard," the 25-year-old forward explained.
"I just want to get out there and play now, and enjoy it and hopefully have some success with the team."
"I've sat in the stands and seen it, and I am looking forward to tasting that atmosphere – I am looking forward to the game so much and it is going to be exciting for me. I can't wait." Sturridge gushed.