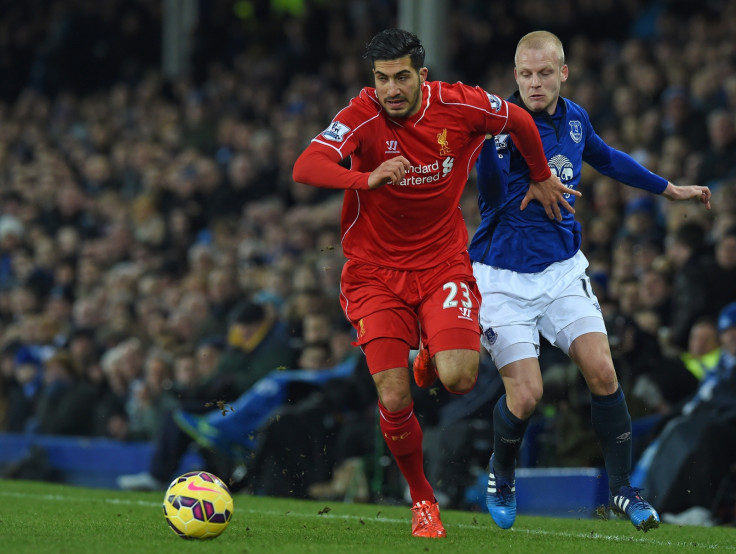 Liverpool midfielder Emre Can has revealed that if David Moyes was not shown the door last season, he could be playing for Manchester United in the North-West derby at Anfield on Sunday.
Can, who joined Liverpool from Bayer Leverkusen in the summer, has been an integral part of the Liverpool line-up, breaking up counter attacks and sticking up to the opposition whenever required.
His energy and industry on the pitch have made him an indispensable part of Brendan Rodgers' squad and he is likely to make the squad in what will be a crucial fixture in the top four race on Sunday.
The German is aware of the rivalry between the two sides and insists that it is reminiscent of that between Schalke and Borussia Dortmund in January, which is as intense as the one that is going to unfold on Sunday.
A win for United will open a five-point gap between themselves and the Reds, while a loss would allow Liverpool to trump them into fourth spot and take the lead in the race for a Champions League position.
"I know this game is a derby. In Germany, the equivalent is probably Dortmund-Schalke, which is very intense," Can added.
"And yes, I am well aware that United will be a tough game, and I know a bit about the rivalry. It will be a difficult game against Manchester United because it is a derby but we want the three points," he continued.
Coming from a land of distinguished midfielders like Bastian Schweinstieger and Michael Ballack, Can is not fazed by the comparison but insists that he would prefer being recognised as himself than the prodigal heir of either of the two legends.
"I am a completely different player to Ballack and Schweinsteiger. I admire the careers they have had and I hope I will have a career like theirs, but I want to go my own way and build a career for myself and to be known as Emre Can rather than another Ballack or Schweinsteiger," he concluded.