Liverpool vs. Real Madrid: Klopp still crying about 2022 final loss
The Liverpool boss calls it "torture" to look back at last season's defeat at the hands of Real Madrid.
Liverpool FC will be facing Real Madrid CF in the first leg of their UEFA Champions League last-16 tie on Tuesday. It will be a repeat of the 2018 and 2022 finals of the same competition, with the Spanish side coming out victorious on both occasions. As a result, Liverpool manager Jurgen Klopp has admitted that he avoided watching back last season's defeat because it was nothing but "torture."
Ahead of Tuesday evening's clash, Klopp faced the press and said that he had to look back at the match over the weekend in order to prepare for the last-16 tie. He wanted to avoid the experience of reliving the heartbreak, but it was a necessary part of the preparations for the upcoming tie.
"It was a proper torture because we played a good game and we could have won the game," he said, adding that "they scored a decisive goal and we did not."
Unlike last season's final where everyone at Liverpool was talking about "revenge" for their loss in 2018, there appears to be a much more sober atmosphere in Anfield. Klopp refuses to be overconfident and admitted that "two super games" are needed if they want to get past the 14-time European Champions.
They will have the advantage of hosting the first leg, but everyone knows that holding a first leg advantage over Real Madrid means nothing until the final whistle of the return fixture.
Liverpool are also hardly at their best, sitting way down in eighth place in the Premier League table. As it stands, they don't even qualify for the European spots next season. They are 19 points away from current leaders Arsenal, meaning they will have their work cut out for them if they want to be back in the Champions League next season.
However, they did get a boost from back-to-back wins against Everton in Newcastle in the week before facing Real Madrid.
Meanwhile, Los Blancos recently lifted the Club World Cup trophy, but they are sitting a gaping eight points behind bitter rivals Barcelona in La Liga. They have had some injury concerns, meaning neither team is in peak form on Tuesday.
Both sides will need to play "super games," but Los Blancos will come in as favourites. Talk of revenge has been muted for now, but the results on Tuesday night will determine if the English side will get another chance at dethroning the 14-time champions.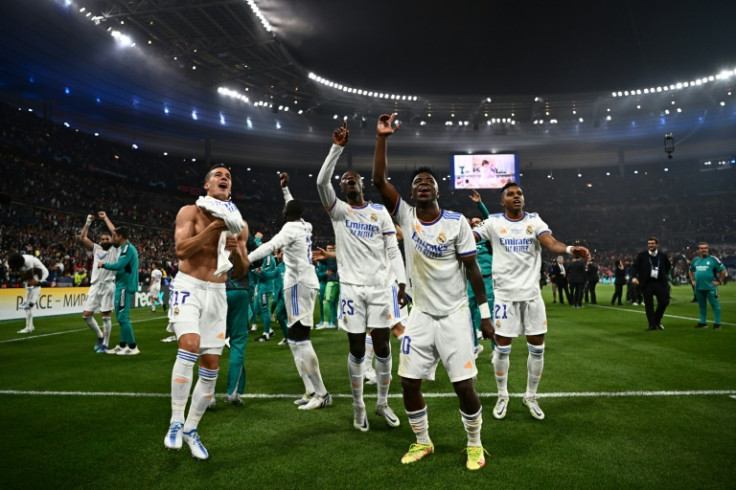 © Copyright IBTimes 2023. All rights reserved.