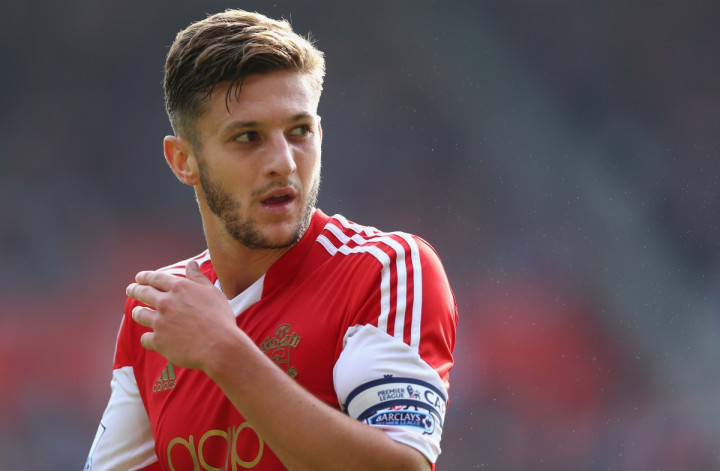 Liverpool manager Brendan Rodgers believes that Adam Lallana and Dejan Lovren will line up alongside Rickie Lambert to face Southampton in their opening Premier League fixture at Anfield on 16 August, according to the Daily Mirror.
The Reds manager is desperately trying to acquire the services of Lallana and Lovren to bolster his squad. However, the Saints hierarchy is reluctant to sell its star players. The Merseyside club signed Lambert for a reported fee of £4m and he was their first summer signing.
As Maurico Pochettino departed to take over the vacant managerial seat of Tottenham Hotspur, Southampton had issued a statement to stall all outgoing transfers before his successor is appointed.
Earlier this week, Ronald Koeman was announced as the new boss at St Mary's after signing a three-year deal and Rodgers could now effectively push for the deals to go through.
Lallana, who still has four years left on his contract, is being valued at £30m by the Hampshire-based club. Nevertheless, Liverpool are thought to have made an improved offer of £26m for the England international after their initial bid of £20m was rebuffed.
The Mirror's report also claims that the former Swansea City boss is so keen on signing the 26-year-old that he is willing to send Fabio Borini the other way in order to bring down the price.
On the other hand, Croatian international defender, Lovren, has reportedly expressed his desire to leave Southampton during the summer by handing over a transfer request to the club's executive director Les Reed and chairman Ralph Krueger, stating that he wants to play for a team competing in the Champions League.
The report also suggests that although Rodgers is confident of having Lallana and Lovren's names on his team sheet on 16 August, the Northern Irishman will relentlessly pursue his targets even if negotiations stretch till the deadline day.
Liverpool are also believed to be in talks with Bayern Munich to procure Xherdan Shaqiri as an alternative target if a deal for the England midfielder fails to conclude successfully.
Meanwhile, Reed has also urged Lallana to snub the approach from the Premier League runners-up and stay at St Mary's as a token of gratitude for overseeing his growth.
"Lallana's been here long enough, we've brought him to this level and we feel that perhaps he should give it a little bit longer," Reed said.