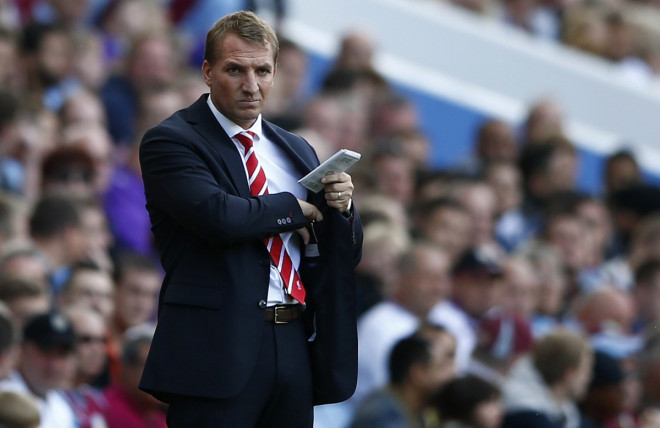 Liverpool manager Brendan Rodgers believes the experience of challenging for a title once again should they miss out on the Premier League crown has provided the foundation for future triumphs.
After the Reds' threw away a three goal lead to draw 3-3 with Crystal Palace on Monday night Manchester City took full advantage and reclaimed their place at the summit of the Premier League with a 4-0 hammering of Aston Villa with just one game to play.
Sitting two points clear of Liverpool with a home tie against West Ham United awaiting on the final weekend of the season, Manuel Pellegrini's side are now clear favourites for a second league triumph in two years.
But after a sublime campaign where the club has surpassed expectation, Rodgers firmly believes the disappointment of this season will lift the club to new levels next term.
"It is everything. To be successful, you have to be able to lose. If you look over the years, the great winners have been teams and individuals that have lost but have gone on and became a champion again," Rodgers told the club's official website.
"We've made great strides this season and there's still another game to go. If anyone had said to us in August about being top going into the last week of the season we would have taken that. We've qualified for the Champions League, but we know there is an awful lot of work here that we want to achieve.
"It means a lot on the back end of Monday night because we were all very, very disappointed with how the game ended up. But as I said earlier, there are good times and bad times and you have to take both."
Man City's two point and 13 goal advantage suggests only an utter capitulation on their behalf would see the title race blown open again on the final day of the season, when Liverpool host Newcastle United.