Brendan Rodgers believes that Jonjo Shelvey is already showing he is a force to be reckoned with, as the Liverpool youngster shone on the European stage last night against Young Boys.
After coming on as a substitute in the second half, Shelvey scored in the 76th and 88th minutes last night to take Liverpool from a 3-3 draw to a thrilling 5-3 win, and at just 20 years of age the midfielder is touted for big things at Merseyside.
And Rodgers in particular believes that Shelvey has what it takes to go on to be a successful senior player for Liverpool, as his confidence continues to increase.
"He has been outstanding," he told BBC Sport. "He is still only 20 years of age and is developing and growing all the time and you saw his confidence when he came on.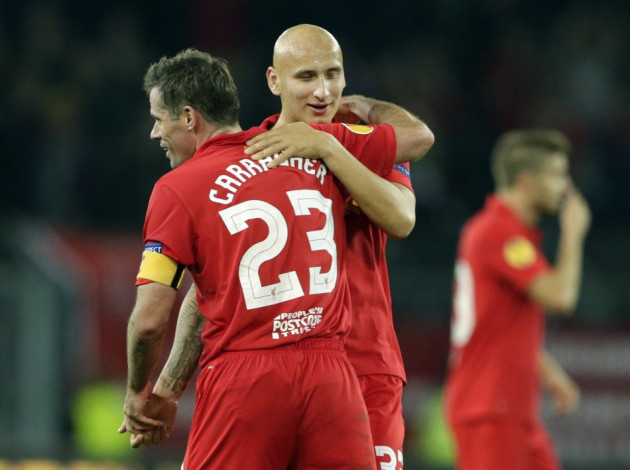 "The [first] goal we worked it very well and he did what he can do very well, and I think he will be a big player for Liverpool."
Rodgers played a host of youngsters on the night, including Andre Wisdom, Sebastian Coates, Suso and Oussama Assaidi. And the manager was very pleased with the way in which they responded to the pressure over the full 90 minutes.
"It was a chance for the young players to seize that opportunity to play and I think they did that," he explained.
"It is a night of great pride for the club and certainly me as a manager."
Shelvey was just as chuffed by his performance as Rodgers was, though he credited the rest of the team, and Jordan Henderson in particular, with helping him get the win.
"It's not just about me - it's about the team and we won 5-3," he said, the Liverpool website reports.
"It was good to come back from 3-2 down and great to get the win. We just need to start off in the Premier League now.
"The boss has installed a lot of character in us. We've shown a lot of fight and belief so far this season to come back from goals [conceded], against Man City and again tonight.
"I've got to thank Jordan [Henderson] for my goals. It was great to score two goals and win the match."