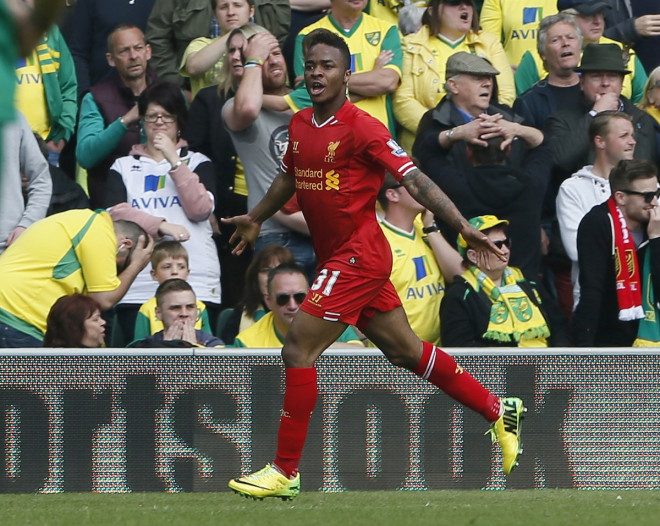 Liverpool youngster Jordon Ibe has admitted that he is looking to emulate Raheem Sterling at Anfield.
The 18-year-old spent the final months of the season on loan at Birmingham City and has impressed during his time in the Championship.
Brendan Rodgers has expressed his desire to convert Ibe into an outstanding young talent for the Reds as he wants the teenager to follow Sterling's footsteps.
The England international broke into Liverpool's first team in 2012 and has been in brilliant run this season.
Sterling has managed nine goals and five assist from 33 league appearances. Ibe has now set his sights to replicate the Reds' star man at the club.
"Raheem has done extremely well. He's kicked on to another level this season. I'm really happy for him, and hopefully he can continue playing at that level with Liverpool and with England," Ibe told the Liverpool Echo.
"He's someone I look up to, definitely. He plays in a similar position and he's a similar age. He's someone I watch in training and try to learn from in the way he plays.
"I watch Raheem, Daniel Sturridge and the other attacking players in training. I just try to learn from them, improve myself and hopefully if and when I get my chance in the first team I will be ready to take it," he added.
Ibe impressed during Liverpool's 4-0 victory over Shamrock Rovers in an end-of-season friendly last week. He managed two assists in Dublin and has revealed his joy for bagging the Man of the Match award.
"I enjoyed it. It's new to me, but I like to play in the free role and have the freedom to move around, so it suited me. It was a new experience for me, the manager challenged me to show what I can do in that position and I enjoyed myself," the youngster said.
"It was a great experience to play in the Aviva in front of so many supporters. It's a great stadium and the fans were terrific. I thought it was a great match, and I was just happy to help the team."
"I was disappointed to miss a few chances, but I can't be too down. I set up two of the goals, and I thought the team played well. It was nice for me to get the Man of the Match award too," Ibe concluded.