Liverpool native and welterweight contender Darren Till is looking to outdo Conor McGregor and become the UFC's first-ever three-weight world champion.
Till (16-0-1 record in MMA) has had a rapid rise in 2017 after a near two-year absence with wins over Jessin Ayari, Bojan Velickovic and most recently, Donald "Cowboy" Cerrone.
His first-round TKO win over Cerrone at UFC Gdansk on 21 October notably skyrocketed him in the rankings, putting the Briton at number eight in the welterweight division at just 24 years of age.
Having always maintained that he is the best in the world, Till spoke about how he believes in himself and visualizes the future, similar to McGregor.
"You get guys saying they're the best, but people know when I say it it's f****n' true and I believe it," Till told the MMA Hour. "I'm talking about [fighting in] the Echo Arena, and after the Echo Arena, I'm talking Anfield."
"I know all of this will come true. This is what I know. It's no bulls**t. I know. When I say I'm going to beat these guys, I know it. When I say I'm going to be champion in numerous divisions, I know it's going to happen.
"When I get fights booked, and when I think about things, I just know it's all going to happen. We can talk about the Conor McGregor manifestation, I probably do the same."
Till, who is one of the larger fighters in the welterweight division, also plans on fighting in different weight-classes as he outlined his goal of outdoing the Irishman.
McGregor became just the fourth two-weight champion and the only fighter to become a simultaneous two-weight champion when he defeated Eddie Alvarez at UFC 205 in November 2016.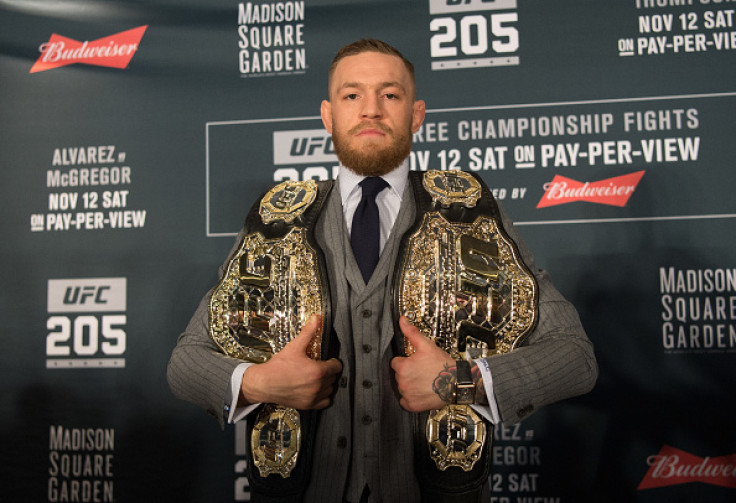 Till plans on outdoing him by becoming a three-weight world champion: "This has been a thought of mine for a few years now, for the last two or three," he added.
"Just because of how big I am I know I can't stay at welterweight forever and the way you see a guy like Conor getting the two. To me, now, that's already been done, so now I need three. I need to beat him in that because when I say I want to be the greatest, I don't want people to question it and go, 'Well hang on, GSP, Jon Jones...'
"I just want people to say, 'Darren's at the top, and they're all below Darren.' That's what I see and that's what will happen."