Colby Covington gives sarcastic apology for UFC Sao Paulo comments calling Brazilians 'filthy animals'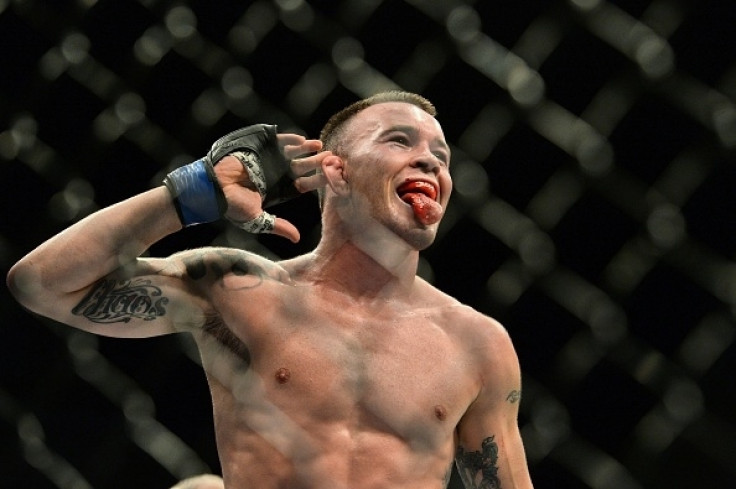 KEY POINTS
Covington defeated Demian Maia by unanimous decision.
The Oregon native then had a go at Brazil as he was getting booed by fans.
UFC welterweight contender Colby Covington has no regrets about the comments he made following his win over Brazil's Demian Maia on Saturday (28 October) in Sao Paulo.
Facing his toughest opponent yet, Covington (13-1) defeated Maia via unanimous decision to claim the biggest win of his career and virtually put himself in the top three of the welterweight rankings.
Having no problems playing the bad guy, the Oregon native was constantly jeered in the build-up to the event, right to his now infamous post-fight speech where he called Brazil "a dump" filled with "filthy animals".
"Chaos" proceeded to exit the arena to a chorus of boos, escorted by security guards as fans threw food and drinks at him.
The controversial comments received widespread criticism not only from fellow fighters and MMA fans, but the UFC themselves as senior vice president David Shaw revealed in the post-fight press conference that his comments and behaviour will be reviewed.
"In terms of the fan reactions with Covington fighting, there's no way for us to support any fans throwing items at any staff or any fighters," Shaw said, as quoted on MMAFighting. "However, having said that, we are taking the situation with Covington very seriously."
"It's already being reviewed by our code of conduct committee and it's something that we are not very happy about."
Covington though, claimed on Twitter right after the fight that he was just hitting back at the fans for chanting "You're going to die" in Brazilian to him, and did not understand the outrage.
Then on Sunday (29 October), he tweeted what seemed to be a formal apology only for it to be a sarcastic one. He apologised to "any filthy animal" for comparing it to his "hosts in Sao Paulo".
There is no update as yet on whether UFC will discipline Covington.