AS Roma's £12m ($15.6m) signing Cengiz Under has revealed Liverpool's club record £35m move for Mohamed Salah scuppered his move to Manchester City.
The Turkish attacker was in advanced talks to join Pep Guardiola's latest revolution but Roma made a late move to finalise the deal as they were seeking a replacement for the Merseyside bound Egyptian.
The 20-year-old Turkey international, who can play on either flank or as an attacking midfielder, impressed for Medipol Basaksehir last season and according to the Manchester Evening News, had also attracted interest from Manchester United.
"They signed me as Salah's replacement so I am here to play I could not believe the transfer happened so quickly," Under said, as quoted by the Manchester Evening News.
"We were in other talks with Man City, then I got a call from my agent who said 'the Roma deal is done', I couldn't sleep that night," he added.
Guardiola, meanwhile, has confirmed that City are looking to make further additions before the end of the summer transfer window. The former Barcelona manager has already spent upwards of £200m this summer and is keen to continue his overhaul of the squad.
The Spanish coach has signed three full backs, one goalkeeper and a winger thus far and is keen to add more depth. They have been heavily linked with a move for Arsenal's Alexis Sanchez, while Kylian Mbappe is also on the club's radar. The manager is also said to be looking to sign a centre-back to challenge Vincent Kompany, John Stones and Nicolas Otamendi.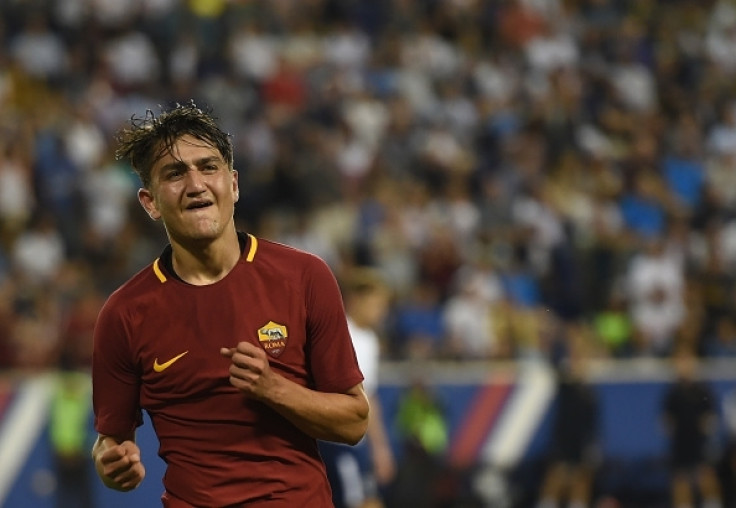 "I think we need someone else, something else, a little bit more," Guardiola said, as quoted by Manchester Evening News. "I never complain in my career as a manager and I was so satisfied with the guys last season."
"The transfer window finishes on August 31, we have time to see what is going on with the people coming and going. We will see.
"I am happy with the way they work and the players know," he added.