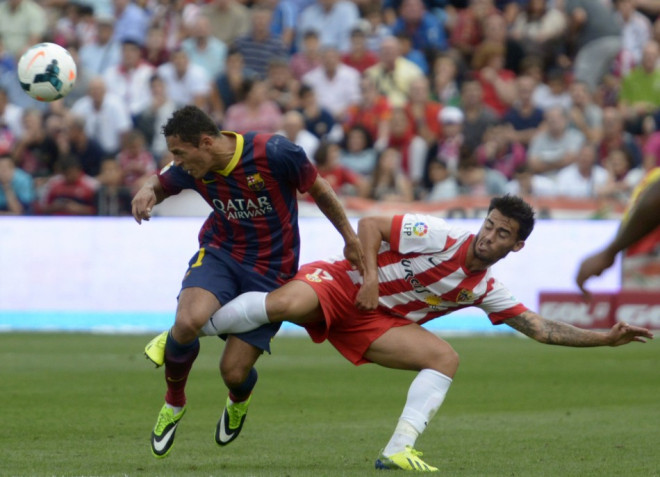 Liverpool loanee Suso has revealed that he is likely to extend his spell at Almeria one more season although manager Brendan Rodgers will have the last word on the decision.
The 20-year-old playmaker is considered one of the best of Anfield's young stars, but last summer Liverpool boss Rodgers decided to send him on loan to La Liga to continue his development and earn more playing time in the top flight.
The talented midfielder has taken part in a digital interview for Spanish newspaper Marca and has revealed that his future at Anfield is still uncertain.
"I'm at Almería on loan from Liverpool so it doesn't depend just on my decision" Suso said.
"Almeria have given me the chance to play in the first fivision and I would not mind at all continuing here one more season, but as I said, it does not depend just on me."
Suso also expressed his opinion about the Premier League race, claiming that the Reds can win the tittle.
"The Premier League is very close this season and the difference between the clubs is small. Liverpool are currently fourth and clearly they have chances to win because they are not far from leaders Chelsea. I certainly believe that they can win, but the competition is very high."
The Spain Under 21 international enjoyed his breakthrough season on Merseyside last campaign, graduating from the club's youth ranks and making 20 impressive appearances in the first team.
This season he has garnered a reputation as one of La Liga best young talents, scoring two goals and grabbing eight assists in 23 appearences.
However, with Philippe Coutinho excelling in his position this season, it remains uncertain whether Rodgers will let Suso stay at Almeria one more season or ask him to go back to Anfield to strengthen his attacking options.