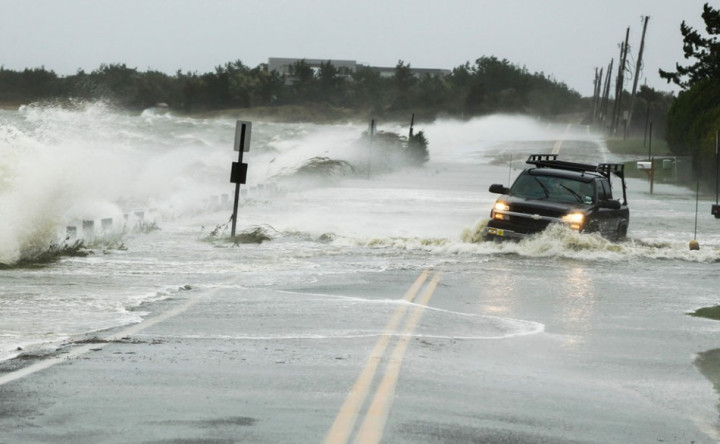 Lloyd's of London swung back into profit last year despite being hit by one of the costliest natural disasters on record, Hurricane Sandy, which devastated thousands of homes and businesses in the United States.
According to the special insurance group's annual earnings report on its website, Lloyd's earned £2.77bn ($4.2bn/€3.3bn) last year, compared with a £516m loss in 2011, which was the 'costliest year on record for natural catastrophes.' [Fig. 1]
"The Lloyd's market has posted a strong result. This is despite experiencing one of the costliest natural catastrophes in history, Superstorm Sandy, and incurring net claims of £10bn. While the economic environment remains challenging, the Lloyd's market is capitalised at record levels and our overall financial strength is recognised in our A+ ratings," says Richard Ward, CEO at Lloyd's in the group's earnings statement.
Lloyd's added that the gross written premium - the total amount of business assumed by an insurer before deducting reinsurance and commission costs - reached a record high of £25.5bn.
The group also was hit by £10.1bn worth of net incurred claims which is still down from £12.9bn in 2011.
Lloyd's added that the 2012 investment return is at £1.3bn, up from £995m a year earlier.
In October last year, Sandy swept across the eastern coast of the Americas, up from the Caribbean as far as northeast USA.
As late as January this year, IBTimes UK reported that Fitch Ratings agency estimated that the insurance industry could face a total bill of $20bn.
Lloyd's says that claims included $2.2bn from Sandy, dubbed 'Frankenstorm' by one meteorologist, which has become one of the largest claims in the group's 325 year history.
While Sandy is still one of the costliest claims for insurers in recent years, Hurricane Katrina, which left a $46.6bn insurance bill, is still by far the largest.
Lloyd's Chairman John Nelson reiterated that the group's bumper profits for 2012 show that it has a strong capital base and feeds into the company's strategy to maintain its position as one of the world's largest specialist insurance and reinsurance groups for the next 12 years.