Lobby Group Eyes London Borough Transformation In Largest Scale Reformation Since Pre-War Times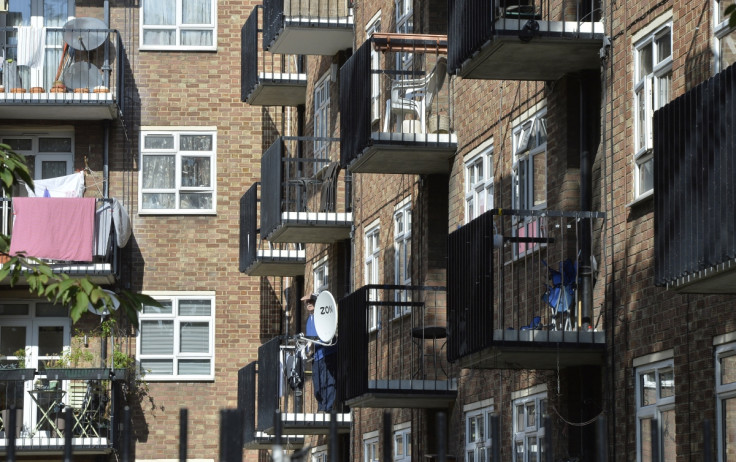 High-rise housing in London should be replaced by terraced streets in order to boost economic growth and public happiness.
Those were the views shared in an interview with IBTimes UK by Nicholas Boys Smith, director of lobby group Create Streets at the Cities 2030 forum in London.
Boys Smith describes Create Streets as a "social enterprise" which aims to regenerate inner London, replacing "complex multi-storey buildings" with "terraced streets of houses and apartments".
The company works on a consultancy basis advising clients – such as housing associations and developers on "the correlation between the built environment, economic growth and value generation".
However Boys Smith is clear that he does not work for the housing market.
It proposes a complete facelift to certain parts of Central London, which would see some London boroughs undergo their biggest transformation since pre-war times.
The Borough of Southwark lost two-thirds of its population after the Second World War, partly as result of wartime devastation, but partly a deliberate planning policy.
"I don't entirely criticise the well-intentioned post-war planners. The population of London was falling. But in context today, the utter social failure of the bigger built fabric they created... they got it wrong," says Boys Smith.
He proposes a switch to a "far stronger, direct role of local democracy", giving residents the kind of housing they aspire to. The research Create Streets has done so far shows that streets are much more popular than high-rises.
It also draws on previous surveys which show that on average, no more than 20% of people want to live in "non-conventional" housing.
"The data is off the scale," he says. "Streets are good for you."
The future Southwark or Tower Hamlets, says Boys Smith, would look more like Notting Hill, Clerkenwell or Pimlico – some of London's most densely populated, yet aesthetically pleasing areas.
The organisation claims that streets are "more socially just", with children 16 times more likely to live above the fifth storey in social housing than they are in a terraced house. This, claims Boys Smith, detaches them from social situations such as playgrounds and makes parenting more difficult.
Some 40 of 42 accredited studies find in favour of the organisation's research, he says, with some finding that higher instances of mental health problems and anti-social behaviour occur in multi-storey, post-war constructions.
In 2013, Southwark Council came under fire for selling the Heygate Estate on Walworth Road to private developers for £50m, then moving residents out to peripheral boroughs, often against their wishes.
Create Streets, however, proposes that anybody who is currently living in social housing which is being replaced by terraced housing, should have the right to return.
The economic case, Boys Smith says, shows that while the initial outlay would be high, the terraced properties would gain in value much more quickly than high-rise.
But how would it all be funded?
"The government is currently spending, through a huge variety of schemes, a vast amount of money to stimulate the building industry. What we have advocated is taking this very large bill, flipping some of it around and saying to the government: let's establish a line of cheap credit to housing associations, to get the regeneration going," says Boys Smith.
Councils looking for long-term value are more likely to invest in such projects than commercial developers with a short to medium-term outlook, he says.
The scheme is unlikely to work in areas which are mainly privately owned, since this would suggest that the properties are already desirable – regeneration, perhaps, isn't required.
But where there are properties which have been purchased under the government's Right to Buy scheme, Boys Smith says there is a legal way in which the government can encourage the owners to sell.
"Where there are lots of owners that have bought through Right to Buy, there is a legal process whereby the council as a last resort can make the purchase. If too high a proportion of a block has been purchased it means it's working as a piece of real estate, you need to be challenging yourself as to whether it's appropriate or not," he explains.
It all sounds fanciful, but has garnered support from Mayor of London Boris Johnson, as well as an overwhelming majority in a poll of Guardian readers.
One wonders about the social implications, though. Is this a case of gentrifying London further still? What impact would this have on an already inflated property market?
And if the process is truly democratic, what of the residents who do not wish to have their homes replaced, or live in temporary housing while the regeneration process occurs?
Create Streets is an innovative initiative, but as yet one which creates as many questions as it answers.
© Copyright IBTimes 2023. All rights reserved.