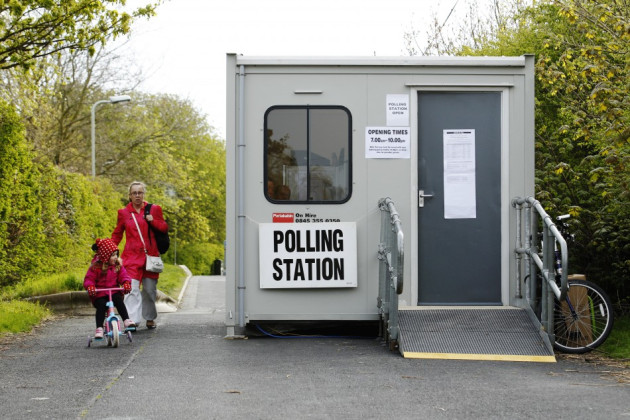 The Conservatives have been pushed to the third place by the UK Independence Party as Labour retains its stronghold of South Shields in the latest by-election.
The Liberal Democrats, the coalition partner of the Tories, have been relegated to the seventh place with its candidate losing his deposit.
Labour's Lewell-Buck won the South Shields seat, which has been held by the party since 1935, with 12,493 votes. The turnout was 39.28%.
In her victory speech, Lewell-Buck launched an attack on David Cameron's coalition.
"This by-election was a choice between a one nation Labour party that will work with communities to turn this country around, and David Cameron's Tory-led government which has taken this country in the wrong direction. I will help get people back to work, champion our wonderful town and never give the Tory government one moment's peace," she said.
The Ukip's Richard Elvin came second with a 24% vote share while Conservative candidate Karen Allen polled 11% of the vote. The Ukip did not contest the seat in the last general election.
The anti-EU party had also secured the second place in the Eastleigh by-election in March. A jubilant deputy leader of the party, Paul Nuttall, told the BBC: "UKIP is here and it is here to stay. We have been knocking on the door of Westminster for the past two years. I predict very soon that we will kick that door in."
The by-election was triggered by the resignation of former foreign secretary David Miliband.
The Tory candidate told Sky News: "We are really listening to what the electorate want and we are going to be responding to that. There's a message here from South Shields. I have heard it very clearly and I am sure the Conservatives are listening very attentively."
Counting is under way for 34 councils across England and Wales. The results will be announced later in the day as more disappointing news is expected for the ruling coalition.