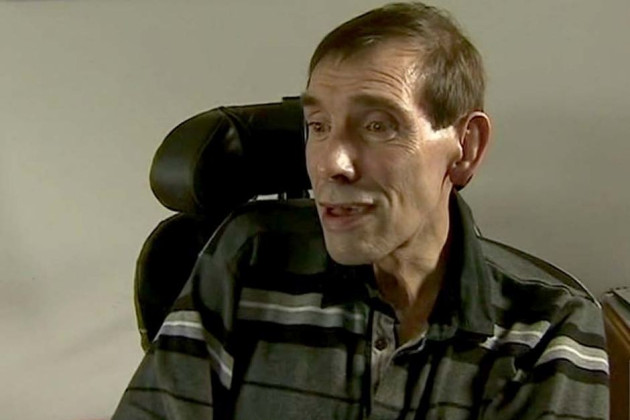 Tony Nicklinson, who sufferers from an acute form of paralysis known as locked-in syndrome, has lost a high court battle for the right to end his life.
Nicklinson and his wife Jane said they would appeal against the decision, which means a doctor will not be able to help him end his life without fear of prosecution.
Nicklinson, 58, is paralysed from the neck down following a stroke he sustained on a business trip to Athens in 2005. He can only communicate by blinking his eyes and told the court that his life was "pure torture".
The case brought by the father of two has gone further than any previous challenges to the law on murder and assisted suicide in England and Wales.
He described the decision as "very one-sided" and said that he believed he had grounds for appeal to the Supreme Court.
Nicklinson's case was being heard along with that of a 47-year-old man who suffers from the same syndrome, but cannot be named for legal reasons.
Challenge to the law
Nicklinson's doctors believe that he could live for another 20 years, despite the fact that he has said that he is being forced to live "a life I no longer want".
Because of his condition, Nicklinson would be unable to take lethal drugs prepared by another person, meaning his case differs from typical assisted suicide. Instead a person would have to give him the drugs, meaning they would face murder charges.
Nicklinson has summed up his existence as "dull, miserable, demeaning, undignified and intolerable".
His argument was not deemed sufficient to set a precedent that could place vulnerable people in danger.
David Perry QC, for the Ministry of Justice, said Nicklinson's circumstances "evoke the deepest sympathy.
"Notwithstanding the distressing facts of his situation, the defendant submits that the claim for declarations is untenable. The law is well established."
Nicklinson's daughters, Lauren and Beth, both called on the court to "let our dad die" in a Channel 4 documentary.
Beth said: "Dad's of sound mind and he's lived like this for many years. He's a very intelligent man - he built us a computer. No one should be able to tell him that he should keep living if that's not what he wants."
Judgment
The high court decision was made by Lord Justice Toulson, who said in his summary that the cases of Nicklinson and his fellow locked-in sufferer were "deeply moving".
"Their decision to have control over the ending of their lives demands the most careful and sympathetic consideration," he added.
However, he went on: "There are also other important issues to consider. A decision to allow their claims would have consequences far beyond the present cases."
The judge's decision puts the issue back in the hands of the politicians. Toulson adds: "If is not for the court to decide whether the law about assisted dying should be changed and, if so, what safeguards should be put in place.
"Under our system of government these are matters for parliament to decide, representing society as a while, after parliamentary scrutiny, and not for the court on the facts of an individual case or cases."
Mr Justice Royce added: "Each case gives rise to most profound ethical, moral, religious and social issues. Some will say the judges must step in to change the law. Some may be sorely tempted to do so. But the short answer is that to do so here would be to usurp the function of Parliament in this classically sensitive area "