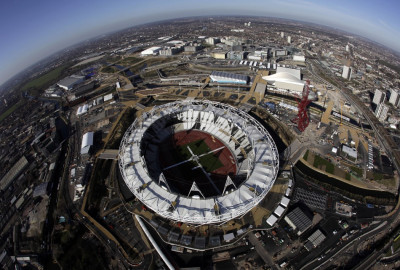 With just four months to go before London plays host to the 2012 Olympic Games, finishing touches are being put to the sites scattered across the capital.
The Olympic Delivery Authority has developed and built the venues and infrastructure for the Games - and the clock is ticking for it to finish the job before the Olympics launch on 27 July.
According to the president of the International Olympic Committee (IOC), Jacques Rogge, the London 2012 Olympics have provided a "legacy blueprint" for future games. He made his comment after David Cameron updated him on progress at the start of a final three-day IOC visit.
"London has raised the bar on how to deliver a lasting legacy," the BBC quoted Rogge saying.
Cameron defended the £9.3bn cost of the games. They would, he said, give London and Britain a tangible sports legacy.
He said the security operation would be one of the largest ever undertaken in peacetime but would not dominate the atmosphere of the games despite a budget in excess of £1bn.
Start the slideshow to catch a glimpse of the aerial views of London 2012: