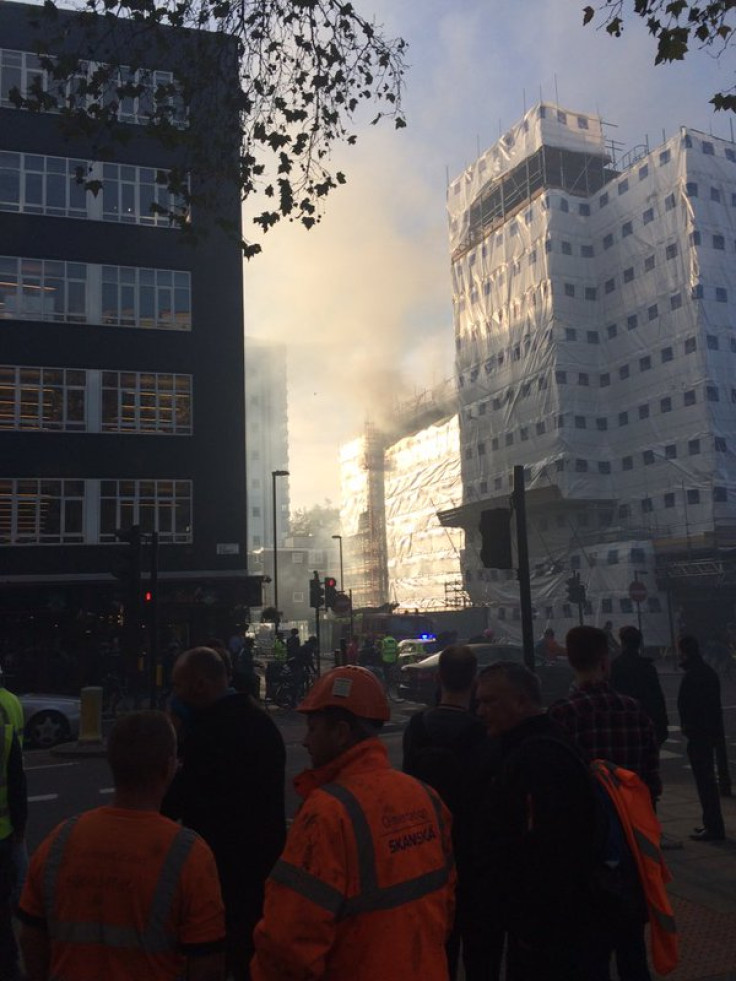 Fire fighters are battling a blaze that has broken out in a multi-storey building in Old Street on 12 November. Fire fighters were called at 8.45am with reports of a fire in east London, a London Fire Brigade spokesperson said.
Eight fire engines and 58 firefighters are at the scene. No injuries have been reported, said the spokesperson. Local reports indicated that the fire had broken out in a building near the junctions of Whitecross Street and Old Street. Pictures from the scene show thick smoke emerging from a building covered in scaffolding.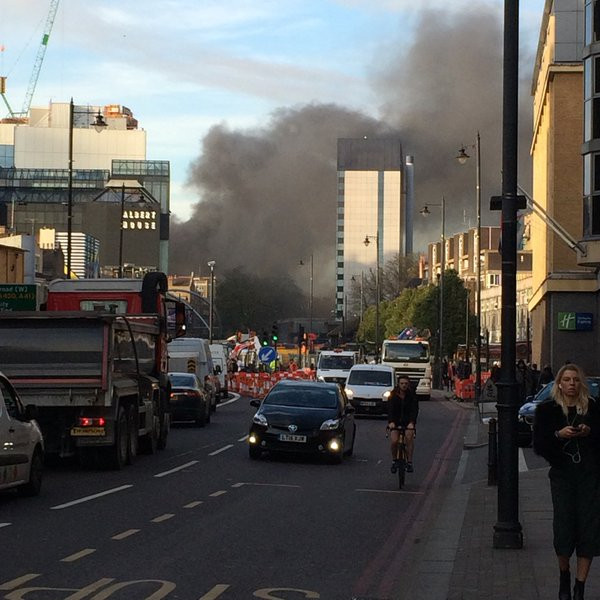 A Metropolitan Police spokesman said that Banner Street, Featherstone Street, Dufferin Street, Bunhill Row and parts of Old Street have been closed to traffic while firefighters tackle the blaze.

Update 15.00
All roads were reopened after 1.40pm when the blaze was extinguished, said the Metropolitan Police.
London Fire Brigade is investigating the cause of the blaze, said a spokesman.