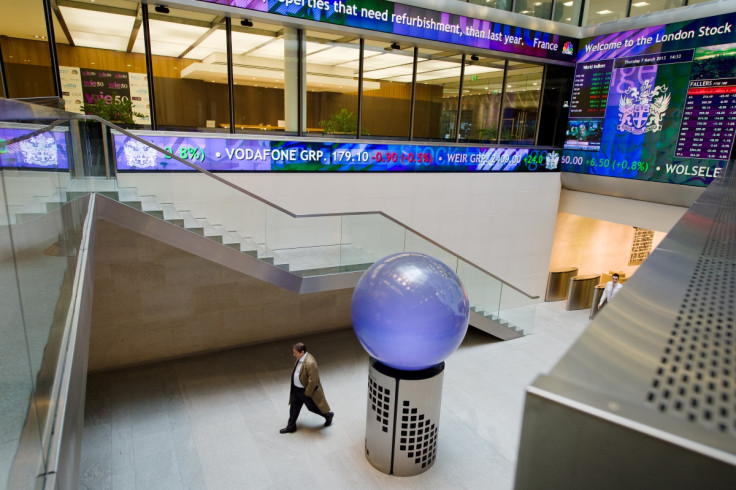 Buoyant traders on the London market saw their balloon popped after the Bank of England failed to cut interest rates from already historic lows.
Top flight shares saw around £15bn ($20bn, €18bn) wiped off their values as the market fell about 60 points in the minutes after the Bank's noon decision to keep rates at 0.5%, the lowest in its 321-year history.
The FTSE 100 Index had risen sharply in early trading expecting a cut to 0.25%, or even zero, but in the wake of the Bank's hold on rates the market levelled off at just 6.5 points up at 6677. The FTSE 250 was down 31 points at 16720.
IG market analyst Joshua Mahony said: "Bank of England has confounded market expectations, with the Monetary Policy Committee deciding to sit on their hands and leave rates unchanged for another month at least."
Superdry owner SuperGroup poster an underlying annual pre-tax profit up 16.3% to £73.5m, as the FTSE 250 fashion chain said denim, ski wear and shoes sold well. Shares jumped 182p to 1523p.
In afternoon trading the biggest risers in the FTSE 100 Index were Anglo American (+36p to 848.2p), Barclays (+3.7p to 148.8p), Standard Life (+6.3p to 288.6p), EasyJet (+23p to 1143p) and Royal Bank of Scotland (+3.5p to 181.3p).
The biggest fallers in the FTSE 100 Index were Burberry Group (-29p to 1250p), Relx (-26p to 1395p), Randgold Resources (-130p to 8925p), TUI (-13.5p to 979p) and Marks & Spencer (-4.5p to 333.8p).
In afternoon trading the biggest risers in the FTSE 250 Index were Supergroup (+182p to 1523p), Micro Focus International (+149p to 1821p), CLS Holdings (+71p to 1377p), Moneysupermarket.com Group (+11.7p to 282.4p) and Hays (4p to 112p).
The biggest fallers in the FTSE 250 Index were BTG (-76p to 648p), Ibstock (-8.5p to 132.8p), IP Group (-9.8p to 153.5p), AA (-12.8p to 237.4p) and Crest Nicholson Holdings (-18.5p to 405.2p).