The London 2012 Olympic Games is expected to feature heavily on social media as millions attend events in London and around the UK, but that could be hit by a ban on personal Wi-Fi hotspots at official Olympic venues.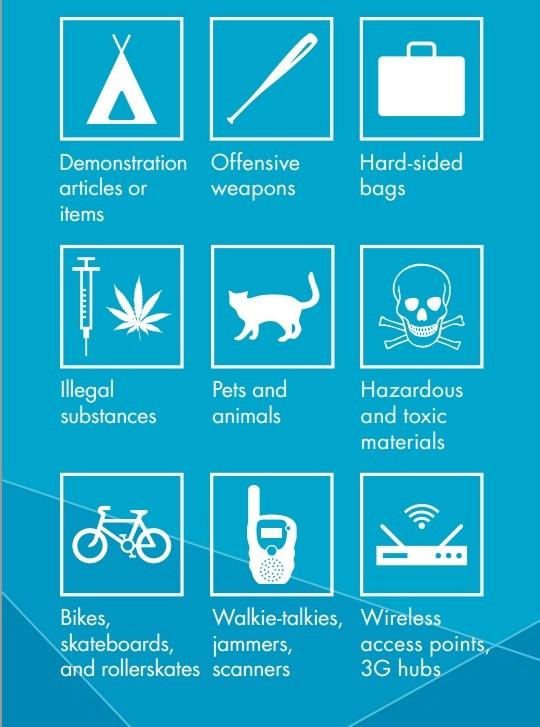 A document outlining items that cannot be taken into Olympic venues has been published online and along with briefcases and pets, ticket holders will be banned from entering arenas if they are carrying "personal/private wireless access points and 3G hubs".
The ban means users who are not BT subscribers and do not have access usiong a 3G devcie, will need to buy a BT subscription to connect tablets and laptops.
"Smart devices such as Android phones, iPhone and tablets are permitted inside venues, but must not be used as wireless access points to connect multiple devices," the Locog document says.
There have been suggestions in the media that BT's sale of Wi-Fi services at the games could be the reason for the ban.
A spokesman for Tep Wireless, which rents smartphones and pocket Wi-Fi services to consumers travelling overseas, said while his company was not making that link it did seem similar to the chips ban designed to protect Olympic sponsor McDonalds.
A written statement from Locog denied that it had put the ban in place to favour BT. The Olympic body said the move was designed to ensure a consistent experience on the publicly available networks.
"[Locog has] not put any controls in place to stop 3G services. With our Partners BT we have also provided Wifi services at an unprecedented level throughout our venues. To maintain consistency and integrity of our operational systems we do request that devices which can act as personal access points are switched off and that devices designed solely for this purpose are not brought into our venues," it said.
A BT spokesman told IBTimes UK free access would be available for a number of people attending the games.
"Access is free for BT broadband customers and included in contracts for millions of Android, iOS and other smartphone devices through BT agreements with UK and international network providers. Customers should contact their provider for information," a BT spokesman said.
The company also confirmed that pre-paid Wi-Fi vouchers will be available to buy online for access at any of BT's over four million UK hotspots, including the Olympic Park.
"If spectators are specifically looking for a BT Wi-Fi voucher or subscription, access is available from 90 minutes for £5.99, to 30 days from £39.00. Wi- Fi subscriptions are also available starting at 500 minutes for £6, with a 12-month contract."
It is not clear how security will check to see who is using their devices as a hotspot to connect laptops, netbooks and tablets. Locog did not respond to IBTimes UK's enquiries at the time of writing.
The ban comes as public Wi-Fi access in London has been boosted ahead of the games, with tube stations, major landmarks and other access points being set up.
London Mayor Boris Johnson said: "With millions of extra people coming to town for the Games, we want to ensure we showcase the capital as the best city in the world to work and visit."
Virgin Media is offering free Wi-Fi at 80 tube stations across the capital and O2 is providing similar access in Oxford Street, Regent Street, Trafalgar Square, Leicester Square, Piccadilly Circus, Parliament Square and Covent Garden. Meanwhile, BT - which is an official sponsor of the games - has set up 500,000 additional Wi-Fi hotspots across the capital.
In what had seemed like another blow to social media, Locog's rules on photography seemed to suggest people would not be allowed to post pictures from the games on sites such as Facebook.
A spokesman for Locog has since confirmed that although this is a 'grey area', ticket holders are free to upload any photographs they take of the games to Facebook, Twitter, personal blogs and other social networks.
Only footage of events themselves is not allowed and a group of 'Brand Patrol Officers' will browse social media and YouTube to check for unauthorised videos.