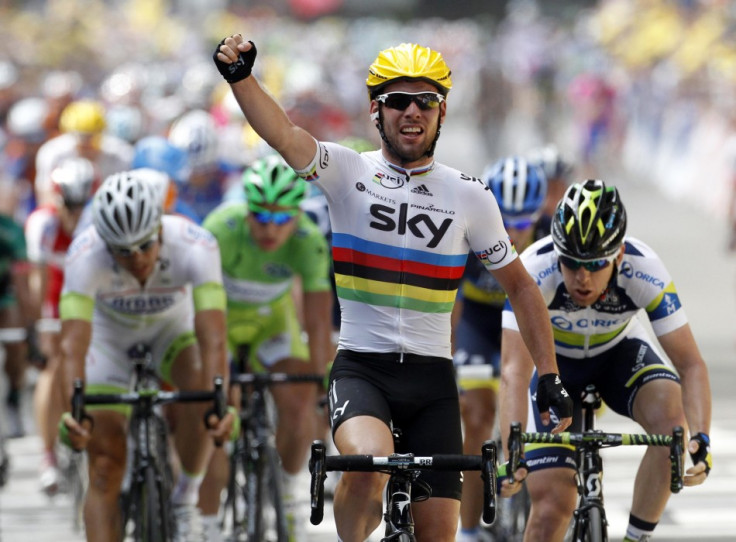 Bradley Wiggins says he hopes Mark Cavendish can now take centre stage in the cycling world for Great Britain, with the road racer gunning for Gold tomorrow.
Cavendish is currently on of the favourites to win the 250 km race, which is one of the first events to take place just after the Opening Ceremony tonight.
And after the Brit helped Wiggins in Team Sky to win the Tour de France, and make history as the first British person to do so, the 32 year old is happy to give the spotlight to his teammate for the Games.
"This is what Cav has been living for for most of the year," he told Sky Sports. "He's looking as fit as I've ever seen him on the bike and we're approaching the thing he's been thinking about since he won the world title.
"In our minds there's no doubt that he's going to be there in the final. He's been there for me the last month and now he can sense that it's his turn and we're all there for him."
Cycling will be a big draw card for Team GB, with the Olympic team boasting genuine medal hopes in all of the cycling events.
And Wiggins insists that the side are very much ready for the pressure associated with being the firm favourites, and are in the best form he's seen as they get to D-day.
"It's probably the strongest Great Britain Olympic team on the road that has ever been assembled," he explained. "We're all quite humble about our achievements, but externally we must look an incredible dominant force.
"I think people know what we're up to, what we're going to do. It's no secret Cav wants to win it. He's got four incredible guys to help him do that.
"We've got the fastest man in the world and I guess it's for other people to combat that."