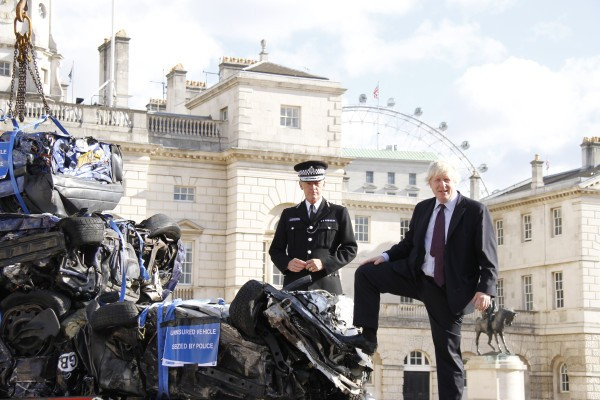 The writers of the film "Gone in 60 seconds?", where a team of thieves stole 50 cars in a night, may have to rethink their storyline for a sequel.
The Metropolitan police have staged a massive crackdown on cars which are uninsured. In a joint strategy with the Mayor of London, Boris Johnson, the police aim to find more than 50,000 cars and crush them at the scrap heap.
In a speech to the Conservative conference, he said the new Metropolitan Police commissioner, Mr Hogan Howe: "Understands the [Al] Capone principle that if you crack down on the small stuff the big stuff starts to take care of itself".
He said: "In Merseyside he used ANPR [automatic number plate recognition] to round up every car he could find that was either untaxed or uninsured he put them all, thousands of vehicles, on the central reservation of some road leading into Liverpool.