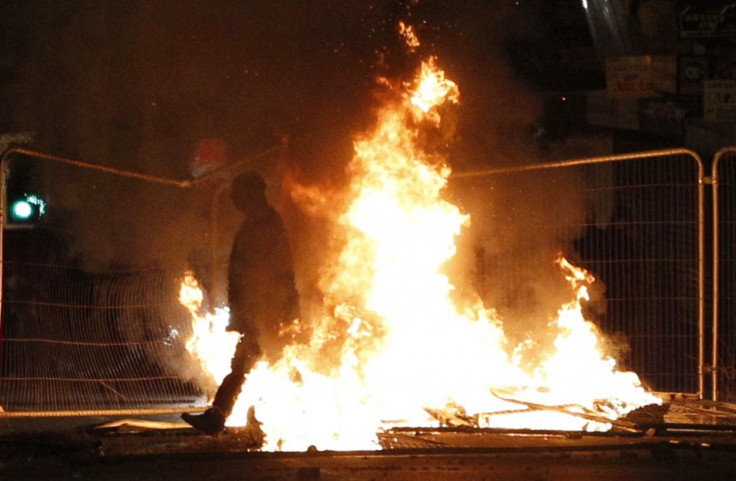 The Metropolitan Police are hunting a driver of a car that mowed down two riot police in the early hours August 8 during widespread looting and rioting in Waltham Forrest, north east London.
Police were said to be chasing looters when a speeding Citroen hit the officers. The Metropolitan Police are treating the incident as attempted murder. Riot police were said to be responding to reports of a clothing shop being looted on the Chingford Mount Road when the car hit the officers. The registration of the vehicle the police are hunting is Y132 GHJ
The green Citroen knocked both officers to the ground in the early hours Monday morning. One of the officers injured his leg and knee with the other injuring his shoulders. Both officers have been signed off from work and are recovering at home. The occupants of the vehicle still remain unidentified and officers are making enquiries to trace them. The Guardian reports that one man have been charged in connection with the incident but as of yet the police are yet to announce his name.
Detective Inspector Cliff Haines said: "These individuals clearly had no regard for the safety of the officers or anyone else in their path. Judging from the footage and the speed at which this car is being driven I can only assume that the intention was to cause serious harm and injury," he said.
"It is only sheer luck the officers did not sustain more serious injuries," he added.
Anyone with information relating to the incident is asked to contact the operation Withern incident room on 020 8345 4142