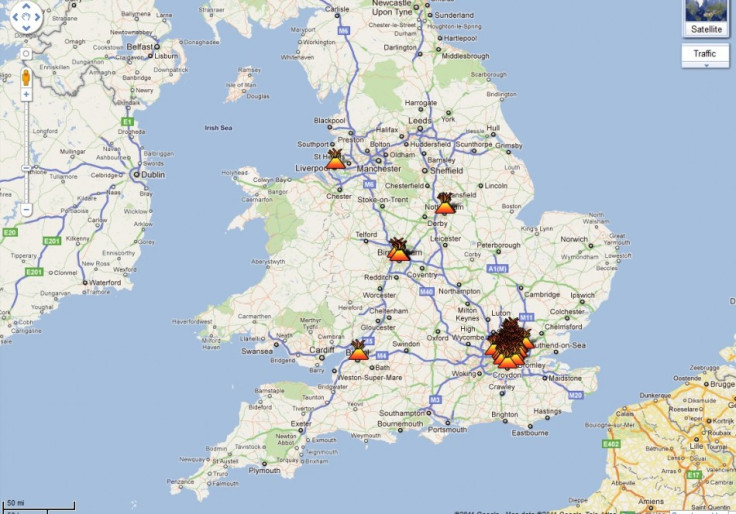 In a bid to help UK residents avoid the slew of riots spreading across UK cities, a new map has appeared on Google Maps marking current riot danger zones.
The map appeared on Tuesday and marks the "verified" riot zones with a flaming symbol -- referencing the looters' current tendency to set buildings alight after they have been picked clean. Currently showing a slow spread of incidents across the country, the map shows a cluster around London.
The map was started by Twitter user @jamescridland. It is reportedly updated using official police reports, media coverage and eyewitness accounts. Cridland has since requested that individuals with a "verifiable source" of information on riot activity contact him via Twitter.
The riots being charted on the map started over the weekend in London's Tottenham area. While the riots originally started as a protest against the fatal shooting of Mark Duggan by armed police, they have since spread and devolved into looting.
In addition to numerous clashes with the police, there have been reports of rioters targeting both journalists and passersby. A report from the UK's Daily Mail also showed rioters taking clothes from both a young man and a middle-aged woman.
The map charting the confirmed incidents can be viewed here.
UPDATE: The London Metropolitan Police have since released a statement offering advice to those seeking to avoid the riots.