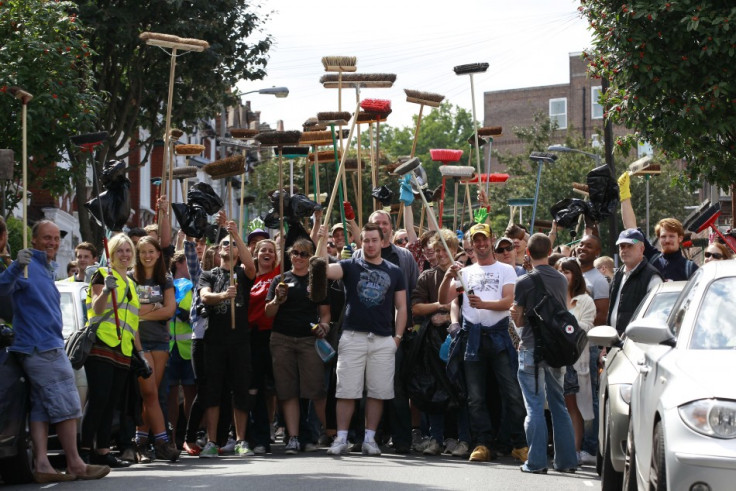 The embers of the London riots are yet to be put out. The police, who are investigating the riots have released further images of the riots.
These images were captured during the riots in Lewisham, Wandsworth, Croydon, Haringey, Lambeth, Waltham Forest, Greenwich and Tower Hamlets. Violent distorting and looting took place on a large scale in these areas on Aug. 6 and 8.
As of now more than 1,000 people have been charged and more than 1,800 have been arrested in connection with the disorder and violence that took place on London's streets last week.
Police asserted that nearly 60 calls had been received after footage from the riots was shown on Crimewatch on Thursday night. Scotland Yard's acting commissioner Tim Godwin has published an open letter thanking Londoners for their support after the disorder. He said that a record number of people had applied to be police volunteers and special constables during the past week.
Thanks to the social networking Web sites and intense connectivity, delivering justice for many victims has become more fastidious. Previously rounding up thousands of suspects would have been a Herculean task.
In this case officers with keyboards are proving to be more effective than the ones with truncheons. This is truely the evolution of the computer cop.
Police are asking anyone who recognises the individuals in the CCTV, or has any information about the violence and disorder that has occurred or their own images or footage to contact them. In London alone about 500 officers involved in Operation Withern, the codename for the investigation into the riots in the capital, are said to be sifting through 20,000 hours of CCTV footage.
Call the Metropolitan Police major investigation team on 020 8345 4142 or Crimestoppers anonymously on 0800 555 111.
People can view the images at www.met.police.uk/disordersuspects.