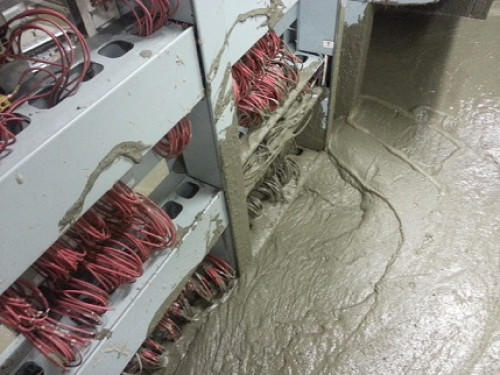 Transport for London has confirmed the Victoria underground service has reopened after it was suspended when cement leaked into a control room.
The line was suspended from Warren Street to Brixton for several hours after contractors flooded the room with fast setting cement and damaged the control panels.
Photos appearing on the UsVsth3m website appear to show the full extent of the damage the cement caused.
A spokesperson for TFL said the problem has now been resolved and normal service has been resumed.
Nigel Holness, LU's Operations Director, said contractors were working on the new station in an area next to the Victoria line signal control room.
This work involved the use of water and cement "which leaked into the room, damaging equipment".
A spokesperson for TFL apologised for the delays.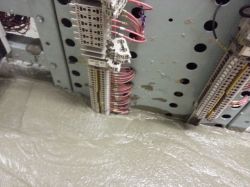 A spokesman for the RMT union said at the time: "We understand that a foot of concrete burst into the control room, having been poured into an escalator void.
"We await further information but what we do know is that LU technicians are on site now, working flat out to clear up the mess and get services back on line, proving once again that it's directly-employed public sector staff who are needed to deal with this kind of emergency, making a nonsense of Boris Johnson's Tube staff cuts plans."
Peter McNaught, operations director for the Bakerloo, Central and Victoria lines, added: "Our engineers have worked tirelessly through the night and have successfully repaired the damaged signalling equipment. A good service is now operating across the Victoria line.
"We again apologise to our customers who were affected by yesterday's disruption."