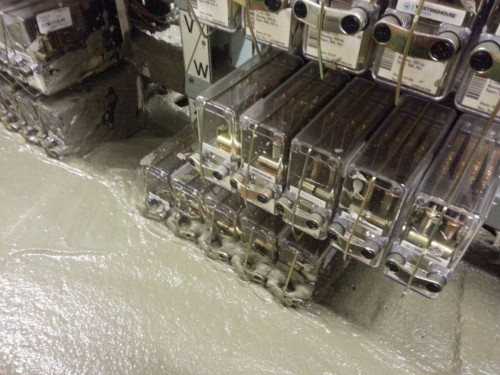 Commuters face hours of travel misery on the London Underground after concrete was poured in to a signal room, bringing the Victoria Line to a grinding halt.
Services between Brixton and Walthamstow Central were severely disrupted by the mistake, which Transport for London said could take hours to fix.
There were no trains running at all during the evening rush hour between Warren Street and Brixton, as a result. Long delays were affecting trains from Warren Street to Walthamstow, east London.
A spokesman was unable to say when normal services shall resume. The task of removing the liquid concrete is set to last way past peak times, admitted a TfL spokeswoman. She said: "We're working to clear up and fix signalling tonight."
Hopefully, the concrete did not set too quickly.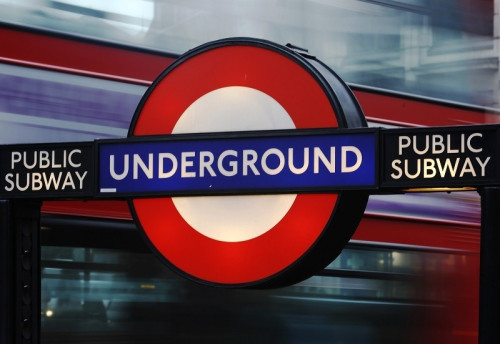 Incredible pictures showed the room inside Victoria Station which houses the signal boxes knee-deep in quick setting concrete. The accident happened when a pipe leaked in to the room during upgrade works at Victoria Station.
Nigel Holness, LU's Operations Director said: "This afternoon our contractors were working on the new station in an area next to the Victoria line signal control room. These works involved the use of water and cement which leaked into the room, damaging equipment. This has meant there are no signals working on the southern section of the line."