People living in London work an average of 100 hours a year more than other workers in Britain, a new report released on Tuesday (18 April) showed.
According to the Office for National Statistics (ONS), the average working week in the UK, including part-time jobs, is 31-hours long, but that rises to 33 hours per week in the capital. Northern Ireland follows London in the table, with the working week lasting 31.8 hours on average, while residents of the West and East Midlands work on average 31.5 and 31 hours respectively.
Workers in the South West, meanwhile, have the shortest working week in Britain, spending an average of 29.8 hours in the workplace.
While London's figure marks the longest average working week since the 2008 financial crisis, Londoners spend less time at work than their counterparts in countries member of the Organisation for Economic Co-operation and Development (OECD), who work on average 34 hours a week.
Employees in the US work on average 34.4 hours a week, while New Zealanders and South Koreans spend 33.8 and 40.6 hours at work on average every week.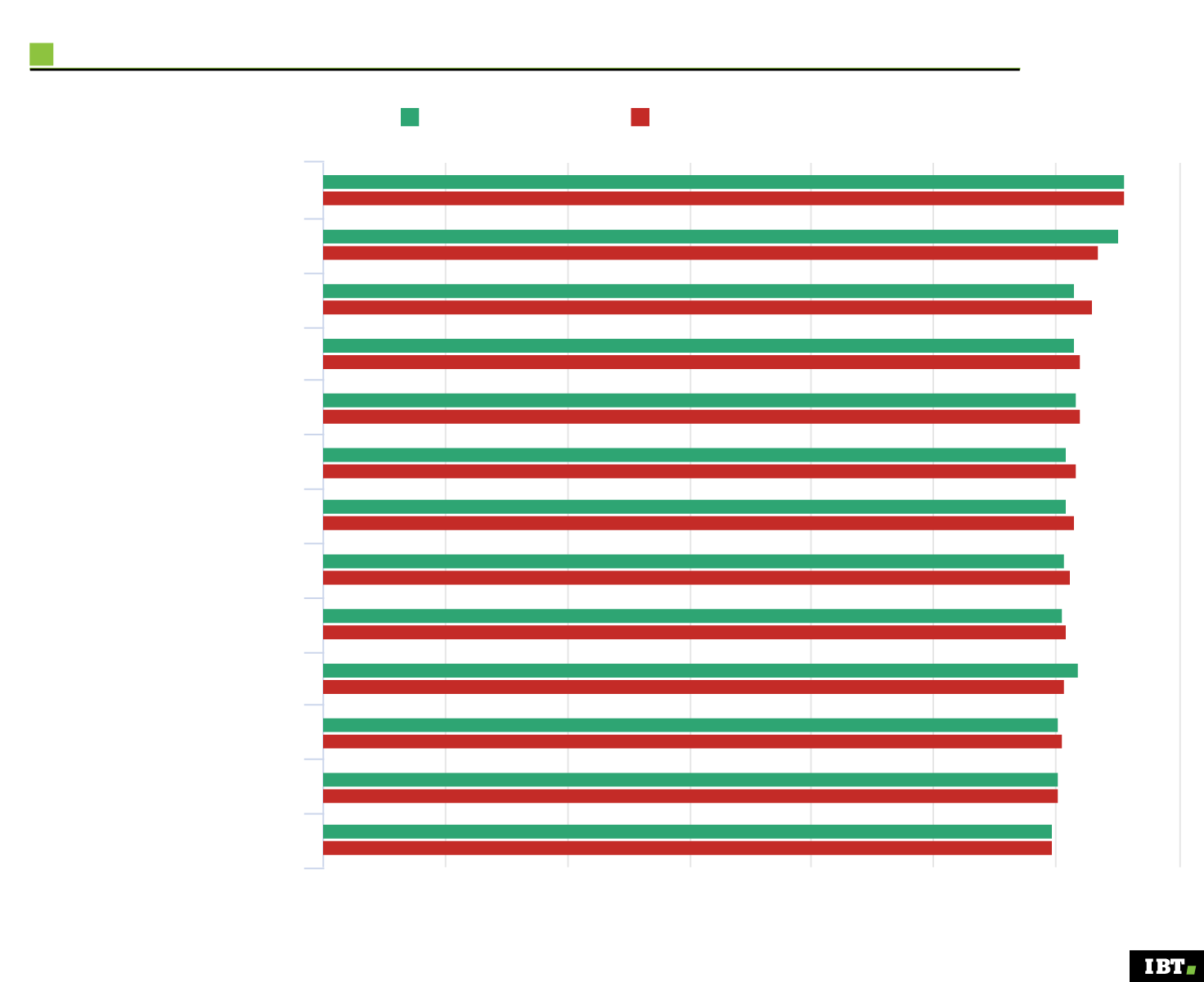 However, while Londoners work longer hours, a report from the Confederation of British Industry showed they earn on average £10 more per hour than people working in other parts of Britain.
According to Professor Ronald McQuaid of the University of Stirling, that makes it "more worthwhile for Londoners to stay at work".
McQuaid added that the longer working hours stemmed from a combination of higher costs of living, a young demographic and the number of skilled workers available in the capital.
"Certain industries, such as financial services, typically work longer hours and there's a high concentration of these in London," he told the BBC. "Younger workers are more likely to work longer hours too, especially if living in an expensive area."
Data released last week by the ONS showed Britain's basic wages grew at the slowest pace after last June's Brexit vote in the three months to February and are now falling behind the rate of inflation.
Basic salaries excluding bonuses grew 2.2% in the three months to February. While that was slightly higher than the 2.1% analysts expected, it was lower than the 2.3% recorded in the previous quarter and the worst performance in seven months.
More importantly, the figure means real wages are now falling behind inflation.
However, the unemployment rate in the quarter through to February stood at 4.7%, compared with 5.1% in the corresponding period last year. The figure was the joint-lowest level on record since 1975 and was unchanged from that recorded in the three months to the end of January.