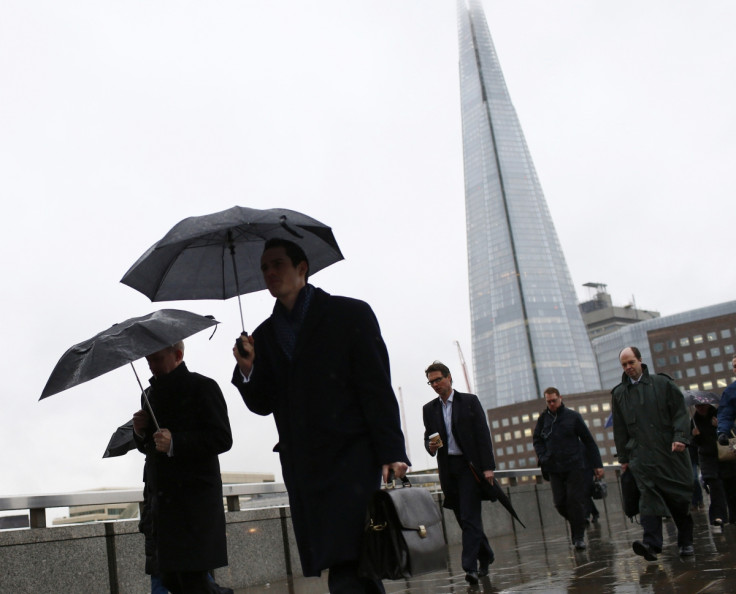 Britain's basic wages grew at the slowest pace after last June's Brexit vote in the three months to February and are now falling behind the rate of inflation.
According to the Office for National Statistics (ONS), the unemployment rate in the quarter through to February stood at 4.7%, compared with 5.1% in the corresponding period last year.
The figure was the joint-lowest level on record since 1975 and was unchanged from that recorded in the three months to the end of January.
The number of unemployed people in Britain stood at 1.56 million, 45,000 fewer than for September to November 2016 and 141,000 fewer than for a year earlier.
There was more negative news on the wages front, as basic salaries excluding bonuses grew 2.2% in the three months to February. While that was slightly higher than the 2.1% analysts expected, it was lower than the 2.3% recorded in the previous quarter and the worst performance in seven months.
More importantly, the figure means real wages are now falling behind inflation.
"Inflation is expected to push towards 3% over the next few months as sterling's huge depreciation since the Brexit vote begins to be felt in full," said Jake Trask, FX research director at OFX.
"It is very unlikely wages will be able to keep pace, leading to a squeeze in the spending power of UK shoppers".
Data released yesterday by the ONS showed inflation stood at 2.3% in March, remaining above the Bank of England's 2% target for the second consecutive month, after breaking through the threshold for the first time in three years, last month.
With subdued wage growth and rising inflation, households' budgets are likely to come under even further pressure over the coming months. On Tuesday, a report released by the British Retail Consortium showed UK retail sales fell 1% on a like-for-like basis in March, the third straight month of decline, as rising inflation forced consumers to be prudent with their spending.
Howard Archer, chief UK and European economist at IHS Markit, added: "We expect companies to try hard to keep pay growth down.
"With input prices being pushed up markedly by the weakened pound and with the UK economy likely increasingly struggling, we suspect companies to try to hold down pay to limit their total costs. Survey evidence bears out this belief."
Meanwhile, the number of employed workers rose less than expected, climbing by 39,000 to 31.84 million in the quarter to February, compared to the previous three months. The figure was 312,000 higher than in the corresponding period last year and above analysts' expectations for an 68,000 gain.
The ONS added the employment rate – the proportion of people aged from 16 to 64 who were in work – was 74.6%, the joint highest since comparable records began in 1971.