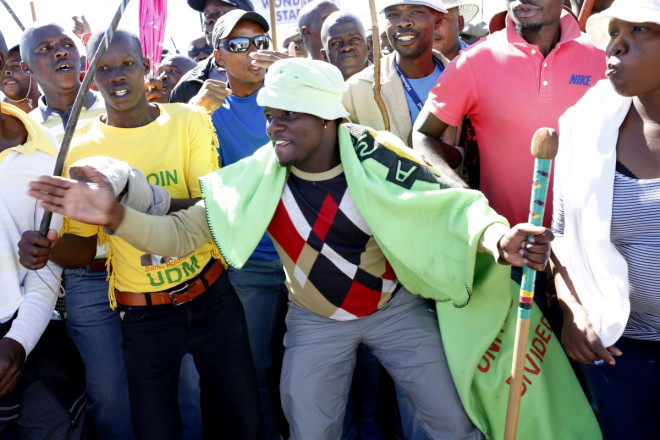 Profits have plunged at platinum mining company Lonmin which has been hit been ongoing strikes at its South African mines.
The company, which is the third largest producer of platinum, registered $34m (£20m) operating profits for the six months to March, more than 50% down on the $93m recorded a year before.
And as Lonmin reported its latest drop in profits, it emerged that two workers have been killed while reporting to work at one of its picketed mines.
"Two mine workers were killed this morning. NUM members who went to work are being intimidated and assaulted," NUM spokesman Livhuwani Mammburu said.
Lonmin reportedly confirmed that one worker had died on Monday.
The firm had hoped to bring an end to the industrial action this week, as workers demanding higher pay have halted production at Lonmin mines for as much as four months.
However, the deaths could complicate efforts to bring the industrial action to a settlement.
The Lonmin strike has led to a 40% fall in global platinum production and hurt the national economy, which relies on mineral exports and recently lost its position as Africa's biggest economy to Nigeria.
The firm's chief executive Ben Magara said it may have to cut jobs as a result of the ongoing dispute.
"The business will have to be restructured with a consequence on job losses," Magara told reporters on Monday.
"Industrial relations remain an increasing challenge and risk in South Africa's mining industry with the platinum sector losing billions of rand in revenue to wage strikes since 2011," Magara said.
"The strike has also eroded the health and financial position of our employees, with many workers in an unstable financial situation," he added.