Eight bodies have been found at the Doornkop gold mine, west of Johannesuburg after a fire and rock avalanche.
Mineral Resources Minister Susan Shabangu has ordered an investigation into the accident.
"The situation is deeply regrettable," Shabangu said in a statement. "We must ensure that we do all we can to get to the bottom of what caused this incident in order to prevent similar occurrences in future."
Rescuers reached eight other miners who had managed to flee to a refuge bay equipped with a telephone and survival gear. They were brought to the surface unharmed.
The National Union of Mineworkers (NUM) and Harmony said the fire broke out on Tuesday evening after an earthquake damaged ventilation and water pipes as well as power cables.
However, NUM questioned safety standards at the mine, saying the rescued miners reported that the ventilation system in one of the refuge chambers was letting in fumes.
"It does tell us that the rescue chambers were not according to safety standards," NUM Secretary General Frans Baleni told Reuters. "We cannot just say that it is regrettable. Heads most roll should the investigation find that there was negligence."
Rescuers are still searching for another missing miner.
South African mines are the deepest in the world and similar tragic incidents have occurred in the past. Nine workers died in another avalanche at a platinum mine in July 2009.
The biggest mine disaster in South African history was also one of the deadliest in the world.
437 miners were also trapped by an avalanche in January 1960. Of those casualties, 417 died due to methane poisoning. The big loss of lives was mainly caused by the lack of a drill capable of cutting a large enough hole for the men to escape. After the disaster, the country's mining authority purchased suitable rescue equipment.
Mining safety in South Africa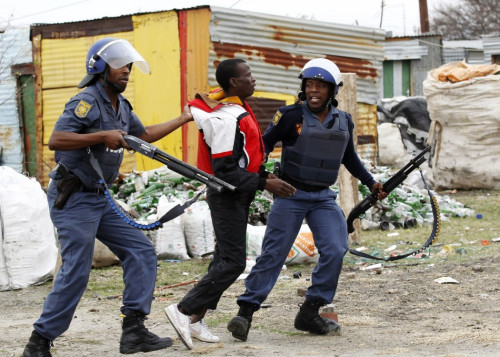 According to Mining Safety, the South African mining sector agreed to bring fatalities down by 20% a year in order to reach levels comparable to those of companies in Australia, Canada and the US.
The death toll from mining accidents was 270 (legal miners) in 2003, 221 in 2007, 169 in 2009 and 128 in 2010.
South Africa President Jacob Zuma confirmed in an address delivered to the NUM his plan to focus on enforcing safety measures to curb mining deaths.
"We need to vigorously support and entrench a culture of zero harm in this industry ... the safety record of our mines has become a central issue that will be placed under the scrutiny of government," President Zuma said.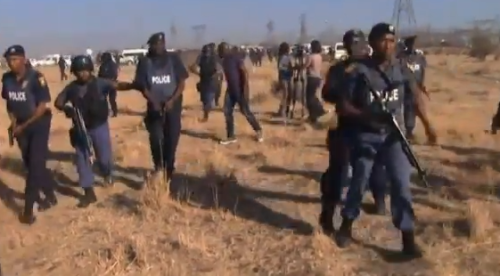 Hundreds of miners working in a mine owned by company Lonmin in Marikana went on a strike in August 2012, protesting against exploitation, inequalities and low wages compared to the high incomes made by the company.
The strike caught international attention after police opened fire on the miners killing at least 44 people.
The tragic event was followed by similar strikes at other mines across South Africa.