'Looks like she's stuck in a chimney': Theresa May's speech panned for set design blunder
This isn't the first time her backdrops have stolen the show.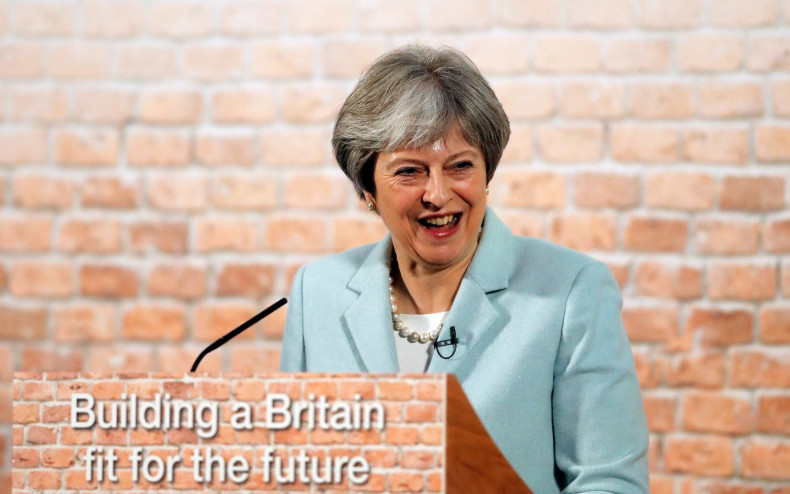 Theresa May delivered a speech to the UK's property developers today (5 March), urging them to "do their duty to Britain" by building more homes to ease the country's chronic housing shortage. Home ownership among young people has been declining for decades and has become an electoral weak spot for the Tory party, so media commentators were eagerly awaiting the party's next move on the issue.
Unfortunately for them, it wasn't the content of the speech that drew the most attention, but rather the highly distracting background theme of red bricks.
May, of course, became renowned for her use of the phrase 'strong and stable' during the 2017 election campaign, so perhaps she was trying to channel something similar? Even the podium did not escape the red-brick treatment.
Anyone with a fond memory of the nineties was instantly reminded of this.
Some were left wondering what was the thinking at Tory party HQ.
Any other bright ideas?
Chimneys, as everyone knows, provided strong foundations for homes.
But it seemed the 'wall' wasn't quite as structurally sound as it appeared, an interesting analogy for Theresa May's current premiership.
The Prime Minister hasn't had much luck with backdrops in recent months. Many will recall the calamitous speech she delivered during the Conservative Party Conference last October, which saw the set fall apart as she endured an excruciatingly awkward coughing fit lasting for over 30 minutes.