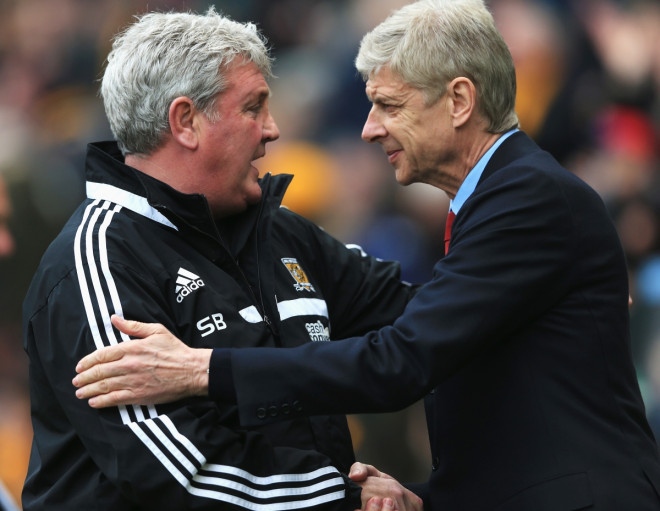 Arsenal director Lord Harris of Peckham revealed that Arsene Wenger will have the money to transform the club from FA Cup winners to challenging for the Premier League title.
The Gunners finished the season in fourth spot, seven points behind Champions Manchester City, and capped the season off by winning the FA Cup against Hull City.
However, fans are dissatisfied by the Gunners' failure to put in a proper challenge for the title, having led the table for 128 days, more than any team in the top four.
Injuries to key players like Mesut Ozil, Aaron Ramsey, Jack Wilshere and Theo Walcott scuppered their season as they failed to put the finishing touch and were found fighting for a top four spot with Everton.
Wenger's experience in securing a Champions League spot shined through as they went on a five-game winning run to overtake the Toffees, who finished the race seven points behind the Gunners.
Lord Harris insists that the same will not be the case next season as Wenger has been handed a sizeable amount to spend and break their transfer record of Ozil whom they bought from Real Madrid for a whopping £42.5m last season.
"We want to win the Premier League and the Champions League. If we buy two or three players then I think we can. We want to win. We don't want to be second, we don't want to be third and we don't want to be fourth. We will support Arsene with the players he wants to buy. He has always been encouraged to spend," Harris said.
When asked if the Frenchman will be backed to break their club record transfer in the summer, he said, "We would. It would be easy. There is a lot of paper talk. I wouldn't say it [the total transfer budget] is £100m, I wouldn't say it's £50m and I wouldn't say it's £150m.
"If Arsene has asked for any player then we have always backed him to go and buy. With the exception of Messi, Ronaldo or Bale; we could buy most players," he added.