Lord Mandelson defends Brown and memoirs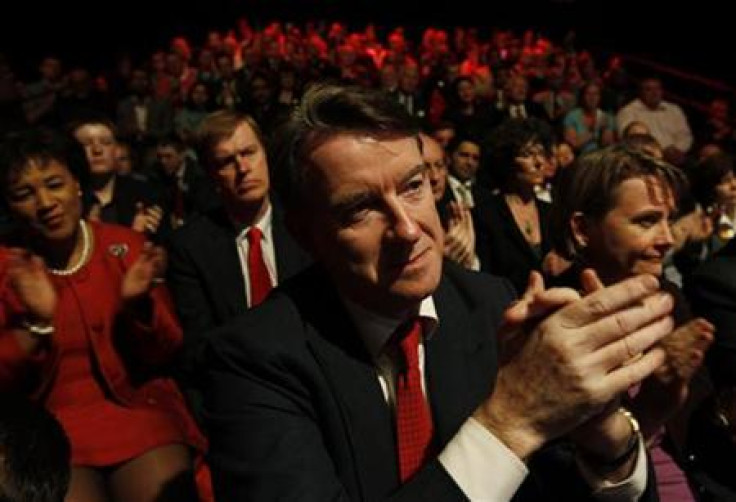 The former Business Secretary Lord Mandelson has said that the publishing of his biography, "The Third Man" was beneficial to the Labour Party, despite it lifting the lid on much of the factionalism that plagued the party throughout the Blair-Brown years.
The book, which is currently being serialised in the Times, claims that former Prime Minister Tony Blair regarded his successor Gordon Brown as a "Mafioso" who was "mad, bad and dangerous" and practised the "lowest form of skulduggery" in his campaign to remove Blair so that he could become PM.
In addition Mandelson's book says that many top level cabinet ministers in the Brown government regarded their defeat at the general election as inevitable but still did not take action to remove Brown and replace him with a less unpopular leader.
Figures within the Labour Party have said the timing of the memoir is unhelpful as the Party goes through its leadership election process following the resignation of Brown.
However today Lord Mandelson re-iterated his support for Mr Brown, saying on BBC Radio 4's Today programme, "I make clear, as far as Gordon is concerned, that the chief test of Gordon and his premiership was the way in which, and the success with which, he fought back against the financial crisis
"I think that will be his chief legacy and chiefly how he is remembered as a prime minister."
He added, "I do think it shows a very good and flattering picture of not just Gordon Brown and Tony Blair but others like me who helped them rescue the Labour Party from what it was in the 1980s."
Lord Mandelson also defended his decision to publish so soon after the election saying, "I think you have to write these things when they are fresh in your mind and when they are relevant to a debate that's taking place."
Lord Mandelson was a key figure in both Tony Blair and Gordon Brown's government's. Known as the "Prince of Darkness" he is seen as a key figure in the invention and success of New Labour.
Following Labour's election victory in 1997 he entered cabinet under Tony Blair but was forced to resign following a scandal involving his mortgage. He soon returned but was once again forced out for yet more apparently shady dealings involving passports for Indian billionaires.
His career appeared to be over but he refused to go quietly and at his re-election as MP for Hartlepool at the 2001 election he declared that people had underestimated his ability to come back and that he was "a fighter not a quitter".
However he was not to return to government under Blair but was sent work at the European Commissioner, usually the graveyard for political careers.
But it was not the end, as in 2008 Gordon Brown, now PM, called Mandelson back to government by making him a member of the House of Lords and a key member of the cabinet.
During his time under Brown, Lord Mandelson was considered to be one of, if not, the most powerful people in government and was credited with saving Brown's premiership following disastrous election results in 2009 for the European Parliament.
© Copyright IBTimes 2023. All rights reserved.