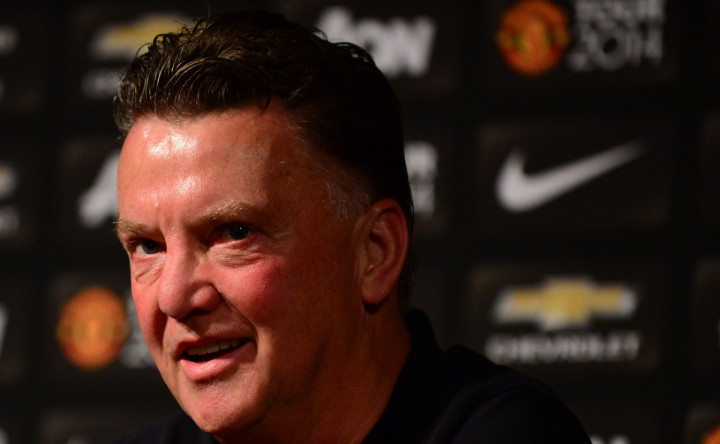 Louis van Gaal has insisted he will not make a final decision over which players will come and go from Manchester United until he fully assesses his current squad during pre-season.
The Premier League giants have already completed the signing of Ander Herrera and Luke Shaw while Nemanja Vidic, Rio Ferdinand, Alexander Buttner and Patrice Evra have left the club.
Nevertheless, Van Gaal is still expected to sign at least a centre-back and a midfielder while the future of some players including Javier Hernandez remains uncertain.
The Mexican striker joined the rest of the squad for the United States tour on Tuesday amid reports claiming he was on the verge of leaving Old Trafford.
However, questioned about his situation, Van Gaal said: "I have to see if he performs how I want.
"Now I can only see what he has showed under the guidance of another coach. He will arrive this evening and I will meet him, we will train and after that he will perform in a match and then I can say something about that," he told the Manchester United official website.
And the Dutch manager reiterate that only once he has assessed his current squad will he decide on his next transfer targets.
"At this moment I cannot say anything about that," the Dutchman said. "I want to learn about my players, to know them and when I give the orders, I want to see how they perform.
"That is why I cannot answer this question now. I want to give all the players a chance to show themselves under my guidance."
Nevertheless, the United boss expressed his delighted over the level showed by his new players during his first week on charge.
"I have to say that it has been fantastic. Maybe you think every coach who is new should say that but I mean it. They are anxious to follow the instructions of my assistants. The focus I have seen in the training sessions is top-level, but we have to see if the performance is top-level.
"But I am very happy with the labour of my players in the days I have been with them."