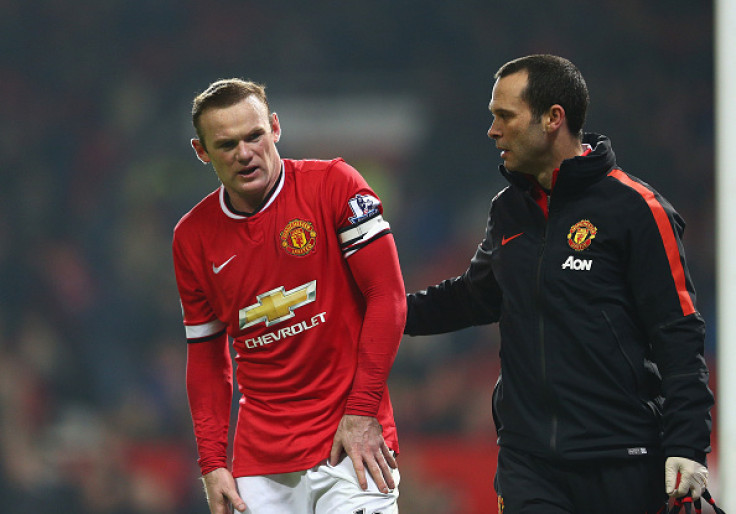 Louis van Gaal has introduced a rehabilitation coach for players to consult before joining the squad after recovering from injury in order to reduce chances of a recurrence, according to the Sunday People.
The Red Devils have seen a plethora of injuries to key players over the start of the season, with more than 42 occurrences of a player missing a game through injury.
The likes of Radamel Falcao, Wayne Rooney, Angel di Maria, Luke Shaw, Ander Herrera and others have all spent time on the sidelines and the former Barcelona manager is worried that the problem is in the physical toughness of the players than mere luck.
The injuries, which piled up one after the other, never allowed their season to get started and they were left languishing in mid-table until recently, when they managed to secure four league victories on the bounce and resurrect their campaign in search for a top four spot.
"The manager has been shocked by the number of injuries and he's told backroom staff he's never known anything like it. But he is also concerned that the same ­players are ­getting injured and he wants them to toughen up," an insider said.
Van Gaal wants his players to be fit before a congested Christmas period, the results of which can make or break their season. The Red Devils are currently two points ahead of Arsenal with a game in hand against Southampton, where a win will open up a five-point gap over the Gunners.
Jonny Evans and Rafael are currently waiting in the sidelines, working with a fitness coach to assess their problems and get themselves completely fit before moving back into the pitch.
Di Maria, who suffered an injury against Hull City is also a few days off from returning to action while Wayne Rooney has been cleared to make the trip to St Mary's after recovering from a knee injury which kept him out against Stoke City.