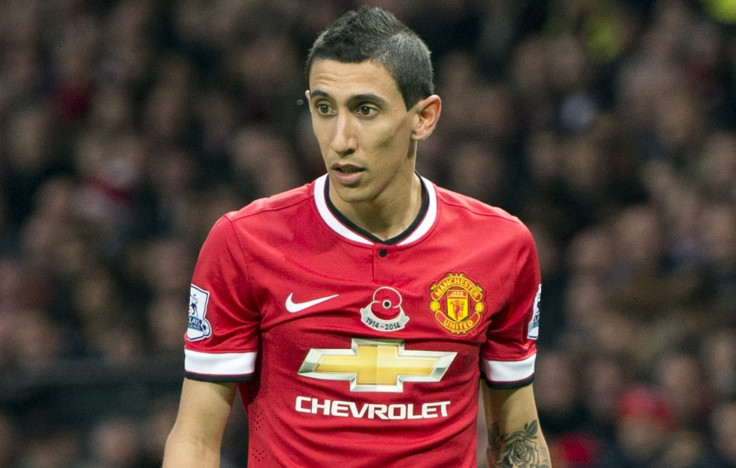 Manchester United star Angel Di Maria has revealed that he is struggling to adapt to the weather in Manchester.
The Argentine international arrived at Old Trafford on a British record transfer fee of £59.6m from Real Madrid in the summer. Since making a switch to the Premier League, he has impressed by scoring three goals and managing six assists.
However, Di Maria picked up a hamstring injury during Hull City clash and missed the Stoke City clash. Louis van Gaal confirmed the winger will miss the Red Devils' upcoming fixture against Southampton.
The South American admitted that language barrier has been an issue since his move from Spain to England and he is confident of overcoming it as soon as possible.
"It's much colder here and it gets dark a lot earlier than in Spain. I have no problem with the food or anything – there is not much difference between what I had in Spain and what I have here. My only problem is with the cold temperatures," Di Maria told Sport Magazine.
"I must adapt to my team-mates, because there are still some moments in the game in which I feel I am not fully adapted yet. The language barrier has also made it a bit harder, but I am trying to overcome that as soon as possible so I can communicate with everyone."
"I am a quick player and English football is quite fast and intense, just like I am. So my style suits it well. The adaptation to a new country is never easy, but I got on the right foot from the very beginning."
"I scored goals and provided some assists, and that helped me a lot. But obviously I know I have to keep on improving."
"It is difficult to come to a new country and start a new life. It is also complicated going through a change in terms of the style of game. So it is not easy. But when things go well on the pitch, that makes the adaptation a bit easier," the former Real star concluded.