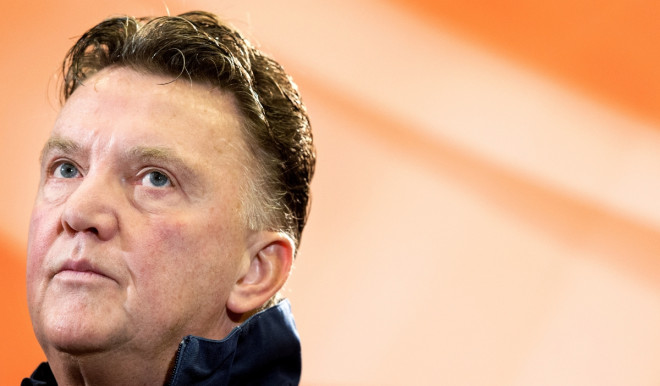 Louis van Gaal has suggested that Robin van Persie has all the necessary qualities to be his captain at Manchester United.
The Holland national team coach is widely expected to be named David Moyes' permanent successor at Old Trafford in the coming weeks.
Although both the manager and the club have been coy on ongoing talks, United's decision to air Van Gaal's Holland side in action against Ecuador in a World Cup warm up game on official club channel MUTV on Saturday night strengthened the suggestion an official announcement is imminent.
Van Persie scored a spectacular equaliser as Holland were held to a 1-1 draw by side captained by his United teammate Antonio Valencia and his national team manager was quick to praise his star striker.
"He plays very well. Now he is coming from a bad injury and he scores a fantastic goal – unbelievable- and he was pressing, so I was happy with him, but he is also a good captain," van Gaal said after the game, the Mirror report.
"Always, you make a player captain when you have more or less the same philosophy, not only about football tactics but also about life.
"So I think that is very important. I believe that van Persie and van Gaal have the same philosophy."
With the former Ajax, Barcelona and Bayern Munich manager now the overwhelming favourite to take the reins at Old Trafford, questions remain on what role Ryan Giggs will have to play under the Dutchman.
Giggs led the first team through their final four games of the season but it remains to be seen whether van Gaal will retain the Welshman as his assistant manager or look to bring someone else in.
However United great Peter Schmeichel insists the club must do all they can to forge a dream partnership between the two.
"Ryan Giggs has been mentioned as his assistant. I think that would be fantastic. You've got the young guy - a man who has been there all of his life, more than any other player in history," Schmeichel told Sky Sports News.
"You've got the culture, the history, to feed right into the manager. He will come with his own ideas, but combine those two things - that's great.
"That's one of the reasons it's important to have someone next to him who understands what kind of club it is."