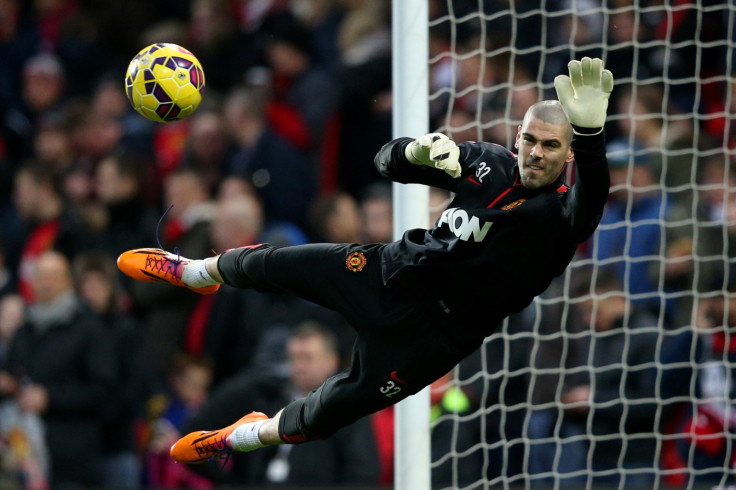 Louis van Gaal has revealed that Victor Valdes will not play any part in the team next season as he went against the manager's philosophy and refused to play for the Manchester United B team last season.
The Dutchman went on to add that he played him on the last day game of the season against Hull because he wanted the Spaniard to show his credibility to other teams who would be interested in signing him.
David de Gea's form last season made him an indispensable part of the team leaving Valdes, who signed on a Bosman in January, to spend time on the bench.
However, the Spaniard refused to play for the second team to keep up his fitness, which has angered the Dutchman who wants to cut short Valdes's association with United as soon as possible.
The Mirror reports that the keeper is already in talks with Turkish club Antalyaspor for a move this summer and Van Gaal's latest comments suggest that a transfer is on the horizon for the veteran keeper.
However, the destination is still under deliberation, with Valdes's agent stating that he is not on his way to Turkey and would try his best to fight for a spot in the United first team.
Van Gaal confirmed that the keeper has been left out of United's pre-season tour to America citing these problems and is currently training in Manchester.
"Valdes is not selected [for the tour] because he doesn't follow my philosophy. The philosophy is how you play football and how you maintain your match rhythm," said Van Gaal, as quoted by Goal.
"He refused last year to play in the second team. There are a lot of other aspects in the philosophy how you have to play like a goalkeeper at Manchester United.
"When you are not willing [to apply] the principles of that philosophy there is only one way, and that is out.
"For us this is a big disappointment. We thought he would follow our philosophy.
"I want to help him so that he can show his qualities for another club. I am always a very social human being," the Dutchman continued.