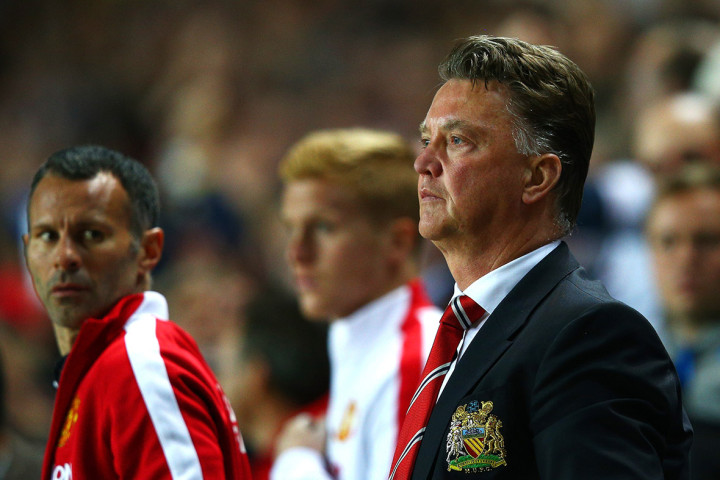 Louis van Gaal has admitted that Manchester United made a lot of mistakes at the wrong moments during their 4-0 Capital One Cup defeat to MK Dons on Tuesday.
The 20-time Premier League champions are knocked out of the cup competition by the League one side in the second round. The Dutchman had rested a few of his first team players and made 10 changes to his side after the Devils' 1-1 draw against Sunderland.
Jonny Evans' error in the first half saw MK Dons open the scoring in the first half. However, the hosts kept on extending their lead in the second half putting three past United keeper David de Gea to seal an upset against the Premier League side.
"It was a matter of making errors at the wrong moments. When you see the goals against us, I believe there were big errors in the build-ups. When you make errors like that, you give the match away," Van Gaal told United's official website.
"We had another building-up error and they scored (to make it) 2-0. Then you know it shall be very difficult. You cannot go back anymore because you have to win and there were a lot of spaces given away."
"The (MK Dons) manager anticipated that well by bringing in a forward who was very quick and used the space well. Out of other errors it was then 3-0 and 4-0. They (MK Dons) scored after each error," the Dutchman added.
The former Barcelona and Bayern Munich manager changed the formation during the break. However, the risk taken by Van Gaal went against United as they were not successful in stopping MK Dons from extending their lead.
"I am a coach that is always taking risks because I want to win. It's also one match (a knock-out cup tie) so when you are thinking you have to win, you have to take risks," the United manager stressed.
"There was only one goal and one shot in the first half but then I changed the system and we played one against one over the whole pitch. We created a lot of chances then but we were not lucky," Van Gaal concluded.