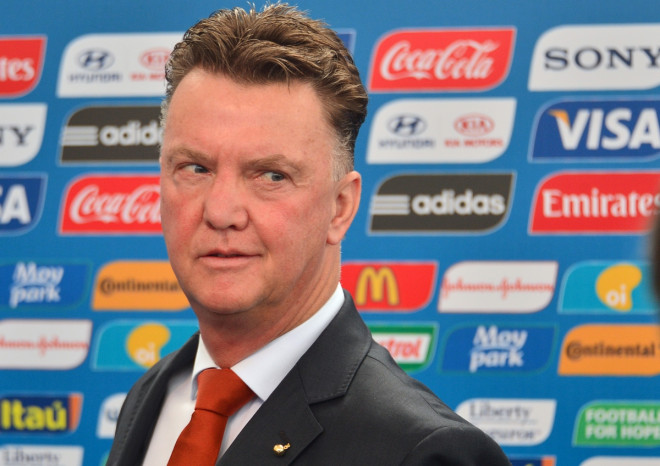 Netherlands coach Louis van Gaal wants to replace David Moyes at Manchester United, according to former Ajax and Netherlands international Bryan Roy.
Van Gaal is the bookmakers' favourite to replace Moyes, who was sacked on Tuesday after 10 months in charge at Old Trafford.
Roy, who has first-hand experience of playing under Van Gaal during the pair's time at Ajax, says the 62 year old would be keen to move to United and believes his uncompromising management style would suit the flagging English champions.
"He has definitely still got the hunger," Roy told The Mirror. "I think he will die on the pitch, because he will never retire. He loves the job too much.
"He will never turn down Manchester United, believe me. I think it's the job he really wants. And he will be a revelation at Manchester United.
"He is, without question, the best manager I have ever played for," the ex-Netherlands international added. "For me, he has proved himself to be one of the best managers and coaches in the world.
"He is very disciplined, very strict and is very attacking in his philosophy. I know English football well, and his style is suited to that.
"He believes in wingers, he is very strong and very tactical. The best word I can think of is demanding.
"On the pitch, every player will be told their job, they will know exactly what is expected of them, their position and role in the team. The way he prepares his teams is outstanding. In terms of organisation and tactics - the way he sets teams up will suit English football - is superb.
"I don't know so much about fitness anymore and that's the only thing he may lack, simply because you have to be so fit to play in England. That's such a big part of the game in England.
"But if you look at the teams he has managed, they have always played attractive and exciting football. He will bring that to Manchester United. If he goes there, he will be a huge success."
Borussia Dortmund boss Jurgen Klopp, Bayern Munich manager Pep Guardiola, Paris Saint Germain's Laurent Blanc and Atletico Madrid coach Diego Simeone have all rejected linked with the vacant post at United.
Carlo Ancelotti of Real Madrid is a rumoured candidate; as is interim manager Ryan Giggs who will take charge of United's final four league games starting against Norwich City on Saturday.