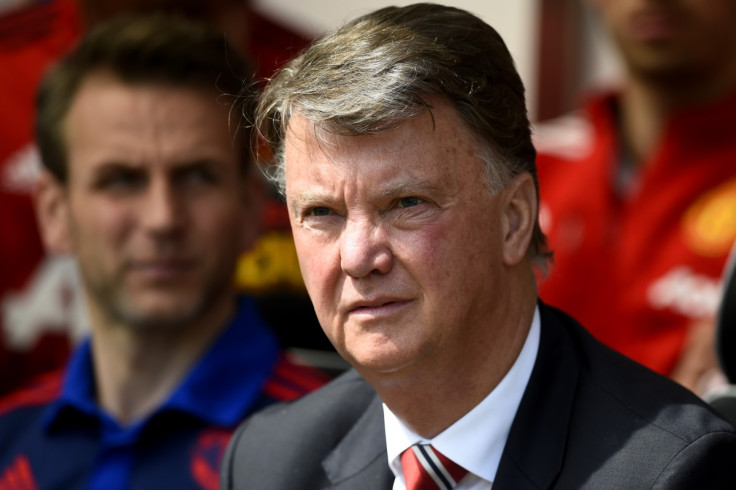 Louis van Gaal has reiterated that Manchester United needs "creative, fast players in attack" to score more goals as he analysed at the start of the current campaign. The Reds' boss admitted that he failed to lure some targets to Old Trafford last summer but refused to admit that the potential failure to secure Champions League football could further complicate the recruiting job ahead of next season.
United have only scored 46 goals in 37 Premier League games this campaign despite the arrival of Anthony Martial during the summer transfer window and the introduction of academy starlet Marcus Rashford. The statistics is much lower than the other top four contenders and is 21 behind the 67 goals scored by Leicester City to clinch the title.
Van Gaal admits the issue has been a long-term concern for him and identifies the area as a lesson to learn ahead of next campaign.
"I can say what we have to improve still. I don't think we have to improve much in our defensive organisation because we are doing well," van Gaal said. "We have to score more in our attacking organisation which is something I have said at the start of this season. We need creative, fast players in attack. It is still what I have said at that time and we have to change that and that is very important."
Van Gaal Dutch has reiterated many times during the summer transfer window that he was after attackers with pace to replace Angel Di Maria. United were heavily linked with the likes of Barcelona duo Neymar and Pedro Rodriguez but the Brazilian opted to stay at the Nou Camp while the Spaniard made the move to Chelsea instead.
United have also been accused of missing out on another transfer target ahead of the next campaign after Bayern Munich signed the promising Renato Sanches from Benfica. Asked about the failure to sign Sanches, he said: "No, because I cannot improve that area because there are three parties and I only have one party under control and not three parties."
Some have even suggested that the potential failure to secure a Champions League spot will see more players snubbing a move to Old Trafford during the coming transfer window to move elsewhere.
But van Gaal said: "You cannot say that, you can only say it afterwards. Last year we were also in that situation and at the end we qualified. Still there were players that I wanted that we did not purchase because you are dependable on a lot of circumstances. I cannot discuss that with you as it is a question for the board and the manager."