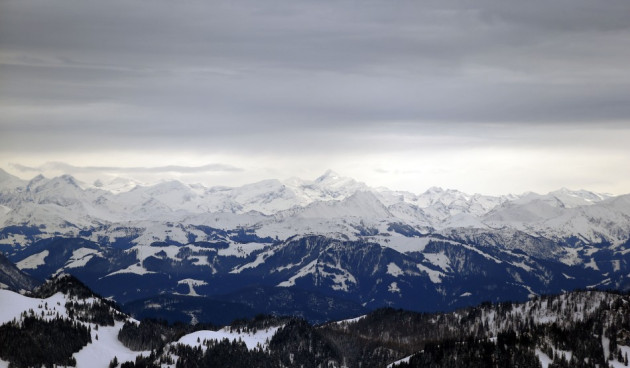 An Italian governor has threatened to sue meteorologists if they keep on making weather forecasts for his region.
Luca Zaia, governor of Veneto, north-east Italy, said wrong bad weather forecasts have damaged local tourism over the Easter break and called for the region to be blacked out from weather maps.
"Online weather forecast providers have to black out Veneto or we will proceed against them and ask for damages," Zaia, 44, said.
"We are launching an appeal to these gentlemen: delete us from your weather forecasts; make the whole area black, I don't care."
Zaia, a Northern League party member who served as Minister of Agriculture under Silvio Berlusconi's administration from 2008 to 2010, said that only the region-run agency for the environment (Arpav) should be allowed to forecast.
Zaia's remarks came after local hotel managers and tourism workers voiced outrage over "terrorist" rainy forecasts that they said scared off holiday-goers and caused Easter holiday revenues to plunge.
"It was meant to be like in Bangladesh during the monsoon season and it was a beautiful day instead," Fabrizio Piller Roner, chairman of the local consortium for tourism, told Italian newspaper Il Corriere della sera.
Locals were particularly irritated at some forecasts that predicted bad weather for Alpine mountain resorts in Veneto and sunshine for the skiing sanctuaries in the neighbouring Trentino Alto Adige.
Zaia railed against long term and hyper-local forecasts that he claimed cannot be accurate.
"We should get back to simplicity, like the Pope who says "good evening". Or we believe we are mightier than god?" Zaia concluded.