Lucas Leiva admits the situation he finds himself in at Liverpool is 'not great' and is considering leaving the Reds as he looks for more opportunities to play. The 30-year-old Brazilian has spent the majority of the current campaign on the substitutes' bench and is attracting interest from Italian giants Inter Milan.
Leiva signed for Liverpool in the summer of 2007 and was close to leaving the club last season, but he stayed and played an important role in the embryonic stages of Jurgen Klopp's reign at Anfield. Lucas stated that he has a 'very open relationship' with the Reds boss, but also said that he is looking for a "solution".
"The situation is not great. It is not something I want for my future to have not many games, but at this moment I have to deal with this and try to find a solution when I have the chance. I have to be professional, think about the team and see what is going to happen. I don't want this for my career, especially at my age." Lucas told The Liverpool Echo.
"I'm not close to retiring and have many years ahead of me. The manager has been very good to me and we have a very open relationship so it is nothing I am worried about. You want to play - we get paid to play - but I just try to be professional and help as much as I can and when I have the chance do my best.
"It is not something I want for my future to not play much, especially at this time of my career, but at this moment I have to deal with the situation and keep working."
Lucas has made just seven starts in all competitions this season and finds himself behind the likes of Emre Can, Jordan Henderson and Georginio Wijnaldum for a midfield berth. Given Liverpool's largely excellent campaign so far, it is unlikely that the former Gremio star will force his way into the engine room at Anfield.
But despite his lack of action, the fact that Liverpool are challenging for major honours could sway Lucas' thinking. Klopp's side are contenders for the Premier League title and are in the semi-finals of the EFL Cup.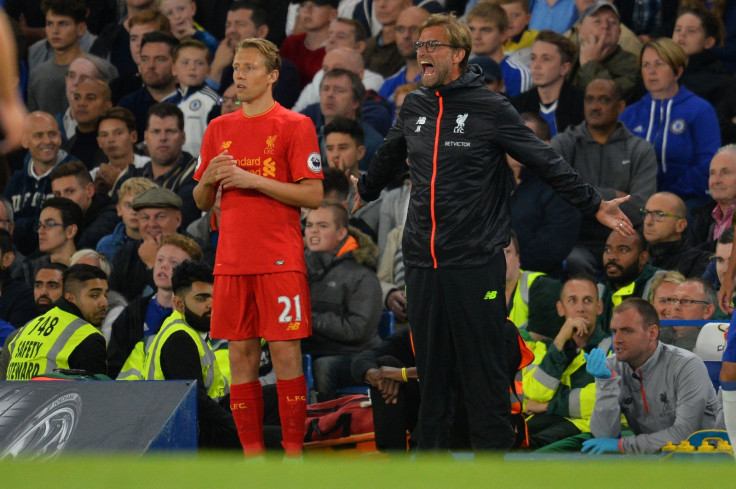 "The best place for me to be now is Liverpool," Lucas added. "But I cannot say in one week's time, one month's time or four month's time. I have to judge when something comes up if it is better. It has been a special season already and we have a chance to win trophies and that is something I'll consider as well."