Lucas Leiva ready to return to action for the Liverpool trip to Arsenal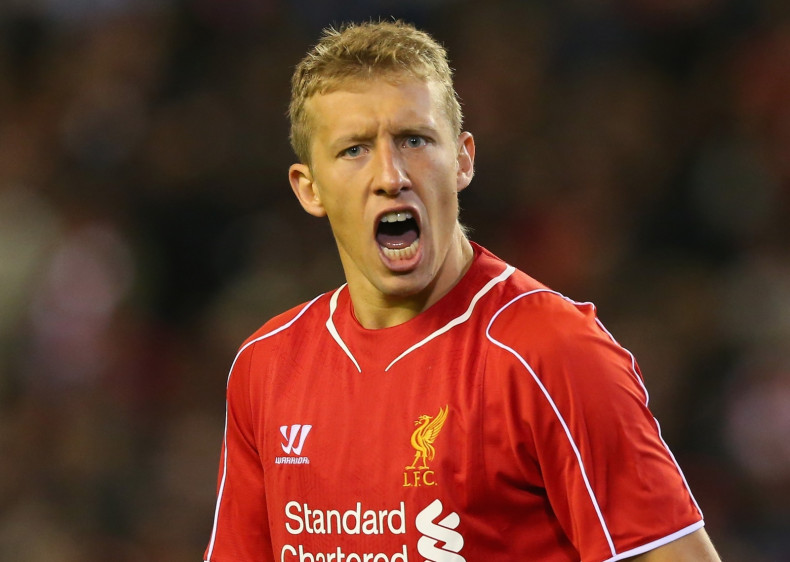 Lucas Leiva has confirmed he is "100%" ready to return to action for the Liverpool crucial trip to Arsenal on Saturday 4 April.
The Brazilian midfielder has been out of action since suffering an injury during the 0-0 draw against Everton in the Merseyside derby on 7 February, missing the following six Premier League games, the double Europe League duel with Besiktas and the FA Cups victories over Crystal Palace and Blackburn.
But after being named on the bench during the 2-1 defeat against Manchester United, just before the international break, he has now confirmed he is ready for the visit to the Emirates Stadium.
"I feel great," Lucas told Liverpoolfc.com, ahead of the game at North London where they will hope to half the six-point gap to their rivals to keep their hopes to secure the Premier League top four target.
"Leading up to the Manchester United game I had a full week of training as well, so it's been two weeks of full training. I was available for the Manchester United game, but probably wasn't able to play the whole game. Now I feel 100%," the midfielder said after also played the full 90 minutes in Sunday's All-Star Charity game at Anfield.
"Now it's just a question of getting some minutes and training sessions, so that's what I need and what I'm having. Leading into the Arsenal game that's going to be good because I will have had three full weeks of training and I'm looking forward to it."
Leiva's return to action is the second injury boost for Brendan Rodgers ahead of the Arsenal trip after earlier this week Raheem Sterling claimed he also hopes to be ready for the game despite a toe problem forced him to withdraw from the England squad for the 1-1 drat friendly against Italy on Tuesday 31 March.
"It had been pre-agreed with the FA and obviously my club to get an injection after the game," he said. "I will receive some treatment back at the club and go from there. Hopefully [I can be fit for the game], yeah. I will get this injection now and see how it goes in the next few days. Hopefully I will be OK for the Arsenal game," Sterling then said.
Meanwhile it is still uncertain whether Adam Lallana and Daniel Sturridge will be available for selection after the duo also were pulled out from the England squad due to injuries.
The same goes for Martin Skrtel and captain Steven Gerrard, after their recent suspensions.