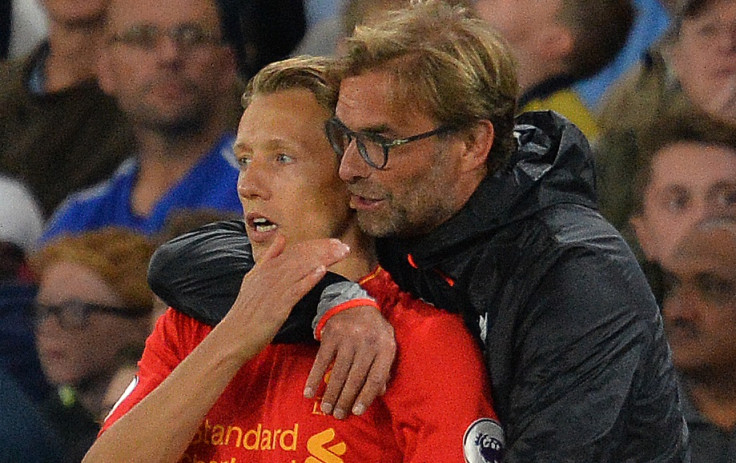 Liverpool midfielder Lucas Leiva has confirmed the club were responsible for blocking his exit from Anfield during the summer transfer window. The Brazil international was closing in on a move to Turkish giants Galatasaray but Jurgen Klopp pulled the plug on the deal despite adding to his midfield during the off-season.
Marko Gruijic and Georginio Wijaldum arrived during the summer to bolster the Reds' midfield, with the 29-year-old plummeting down the pecking order. Lucas has made just three appearances this season, earning one Premier League start in the thrashing of Leicester City where he played at centre-back.
That sole top flight start saw Lucas' error initially allow Jamie Vardy to equalise for the champions and though Liverpool ran out comfortable 4-1 winners and it is no coincidence that his opportunities have since dwindled. The former Gremio man says he was close to leaving the club with 12 months of his deal to run but saw Klopp block the move.
"There really were a few exit opportunities, they ended up not happening, Liverpool didn't feel comfortable to seal a deal," Lucas told ESPN Brazil. "For the time I've been here, I respected the club and stayed for another year, for this season, starting my 10th season for the club, which is a very cool mark."
Galatasaray rued failing to acquire Lucas for the new season, with the player's agent claiming that Klopp was the sole man to blame for the transfer of the Liverpool midfielder not being completed. "Klopp was behind the transfer hitting the rocks, he wants Lucas to stay and the player had to listen," he said, according to the Liverpool Echo. "If it was up to Lucas he would have made the transfer."
Despite being marginalised by Klopp this season, Lucas ' relationship with the Liverpool boss remains good. The former Borussia Dortmund boss has raised expectations around the club, according to Lucas, who expects his second season to be "different".
"A season with Klopp is much different than any other season I had with other managers," he added. "My relationship with him is very good, I have full confidence from him. Last year there were eight or nine months to know a little more about the way he wants the team to work.
"And this year, with a full pre-season with him and new signings, we started the Premier League very well. So we expect to be able to have a different year than last year in relation to titles, last year we got to two finals and we lost the two, and this year we expect it to be different."