Lucas Perez has revealed that he really admired and enjoyed watching Jose Antonio Reyes play for Arsenal. Perez, the former Deportivo la Coruna striker, signed for the north London club in August. He has scored 17 goals in the La Liga last season and will be looking to replicate his form in the Premier League.
Perez is likely to play backup to Olivier Giroud, who had 16 goals last season, but is a completely different player in style to the burly French forward. The 27-year-old is known for his pace and stands on the shoulder of the last defender, while Giroud is better known for his aerial ability and propensity to hold up the ball and link play in the penalty box. Perez revealed that he is also well versed with the Arsenal legends like Thierry Henry and Dennis Bergkamp who are very popular in Spain.
"Well, obviously everyone knows about Arsenal's legendary players, such as Henry and Bergkamp," he told Arsenal's official website. "I really admired Reyes, who's a fellow Spaniard. [There's] Pires, Vieira too... that was a wonderful time for Arsenal and everyone knows all those players. People know all about them in Spain and that history of having legends at the club is part of the reason Arsenal are so popular."
The Spaniard has spoken to Hector Bellerin and Santi Cazorla in the training ground but confessed that he does not know them personally a he never had much interaction with them as they had already moved to the Emirates when he returned to Spain two years back.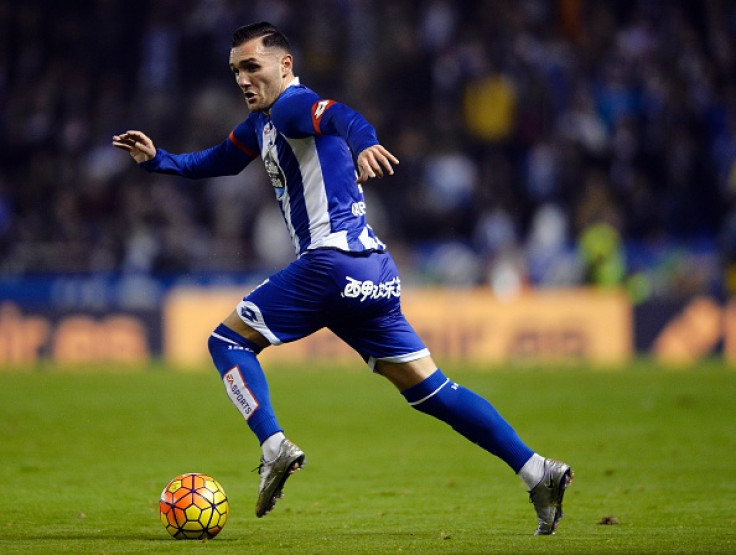 "Bellerin said hello and so did Cazorla [when I arrived at the club] - they were both here at the training ground," he added. "I've seen them play and things but I don't know them personally because I only started playing in La Liga two years ago, by which time they'd certainly come here, so I never got the chance to meet them in person."