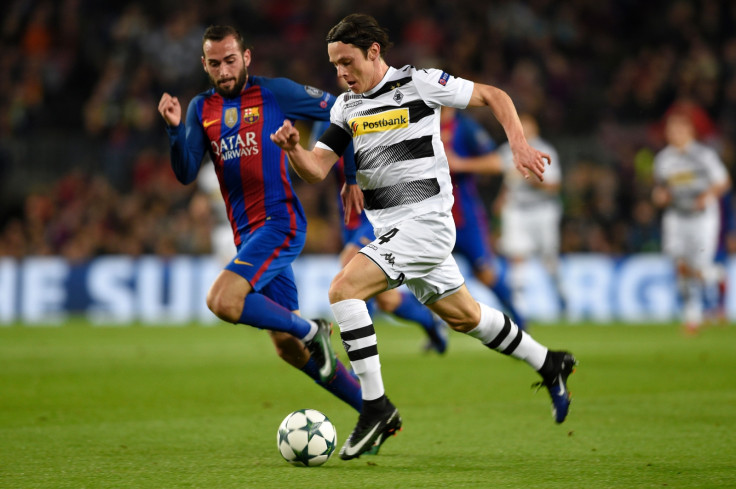 Barcelona manager Luis Enrique has confirmed that the La Liga giants are considering to sign a new right-back after Aleix Vidal sustained a season-ending injury during the weekend's 6-0 win over Alaves.
The former Sevilla wing-back has been serving as a Sergi Roberto back-up in recent games but will be out of action for about five months after being forced to under operation in his ankle to reduce the swelling.
Even though the January transfer window recently closed, La Liga still allow the clubs to make an emergency addition when a player is ruled out for more than five months due to sickness or injury. Yet, the new signing has to be from La Liga or a free agent and will be only able to help Barcelona in the domestic competitions, meaning that he wouldn't be available for the Champions League.
The options are now limited but Luis Enrique has confirmed that Barcelona are studying that possibility as they still have much to play in the last crucial part of the season, being currently second behind Real Madrid at the La Liga table while having already booked a place in the Copa del Rey final to be played against Alaves on 27 May.
"When we lose a player like this and you are allowed to sign it's always worth evaluating if we should sign a player or not," Luis Enrique said in the press conference ahead of the Champions League trip to Paris Saint Germain. "We have to consider the option of signing a replacement. Our squad is not very extensive and it's a possibility that we are looking into and we will see if we can find someone that convinces us."
In the meantime, the boss has promoted Nili Perdomo from the Barcelona reserves to serve as a back-up for Sergi Roberto in the first leg of the Champions League last 16 at PSG.
Barcelona beat the Parisians both in 2013-2014 and the 2014-2015 campaign but Luis Enrique expects a different challenge this time.
"We have good memories of this ground because we have put in some good performances here. However, we have never had it easy against, the opposite. We are up against an opponent whose coach knows us really well," the Barcelona boss said.
"We expect a tough tie against a daring PSG side who will put us under pressure in front of their own fans. It will be an attractive game between two ambitious sides.
"I have seen a top quality PSG side over the last few months and I expect the same tomorrow with a 4-3-3 in attack and 4-1-4-1 in defence."