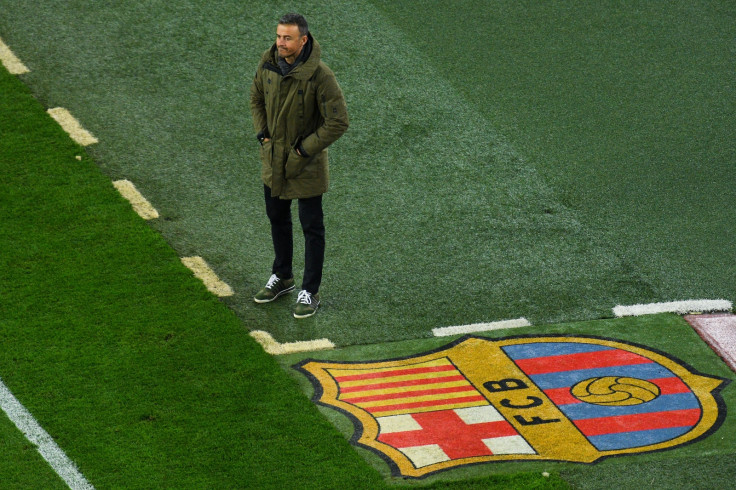 Barcelona manager Luis Enrique has lavished praise on Ernesto Valverde, amid reports the Athletic Club Bilbao boss is a potential candidate to replace him at the Nou Camp. Meanwhile, Sevilla boss Jorge Sampaoli has hinted he would be open to the idea of taking the job after claiming he would "love to coach Lionel Messi" at some stage of his managerial career.
Luis Enrique's future at the Nou Camp is in doubt with his current contract set to expire at the end of the campaign.
Club president Josep Maria Bartomeu revealed earlier in September that Barcelona were not planning to speak with the current boss regarding a new deal until the end of the season, despite his success at the Nou Camp since replacing Gerardo Martino.
Reports in Spain have claimed the likes of Everton boss Ronald Koeman, Sampaoli and Valverde are on the shortlist of candidates to replace Luis Enrique should he decide against signing a new deal.
Asked about his opinion on the Athletic Club manager ahead of the Barcelona trip to Bilbao for the first leg of the Copa del Rey last 16 match, Luis Enrique openly said: " Valverde is maybe the manager I've faced the most as a coach. When I was at Celta Vigo I faced him as we opened the new San Mames.
"He's one of best coaches in Spanish football and I really like his ideas. I like his personality and the way he transmits that to his players. You only have to look at the sides he's managed. He's a top coach."
Ask if he was surprised about reports linking Valverde with his job, he added: "It's normal, whether for good or for bad reasons, these rumours are normal."
Other sources have tipped Sampaoli as the perfect fit to replace Luis Enrique at Barcelona following his impressive start to life at Sevilla. The former Chile boss has his current side in the third – just behind Real Madrid and Barcelona – and has already secured qualification for the Champions League last 16.
The Argentine suggested during an interview with Goal that he would be open to replacing Luis Enrique in order to have the chance to manage Messi.
"I would love to coach Messi and get to see him every day, from the side of the field. It's a unique opportunity to see the best player of the world up close," the former Chile boss said. "Today Messi is in great shape. Who wouldn't like to coach him?"
"If you make a player like Messi happy you have 95% of the game done. It's like those days when [Diego] Maradona felt fine. It's hard to lose when Leo is fine."