Pep Guardiola has shocked the world of football, revealing he is "arriving at the end" of his career in management. The 45-year-old Manchester City boss's comments echo the career of his mentor, Johan Cruyff, who died last year.
"I knew nothing about football before knowing Cruyff," Guardiola recently confessed. "I thought I knew about football, but when I started to work with him a new world appeared in front of me. Not just me – a whole generation of players. Johan helped us understand the game. Football is the most difficult game in the world because it is open and every situation is completely different and you have to make decisions minute by minute. But I was a lucky guy. I am sitting here now because I met him. If not for him it would not have been possible."
Guardiola added that without the lessons of his former manager he would never have been able to coach Manchester City, Bayern Munich or his beloved Barcelona.
The list of players managed by Cruyff who have tried to continue his legacy is long and illustrious: Ronald Koeman, Michael Laudrup, Eusebio Sacristan, Ernesto Valverde, Julen Lopetegui, Albert Ferrer, Hristo Stoichkov, Oscar Garcia Junyent and Abelardo have all entered dugouts since the Dutchman's 1996 retirement, but nobody has developed the total football blueprint as successfully as Guardiola.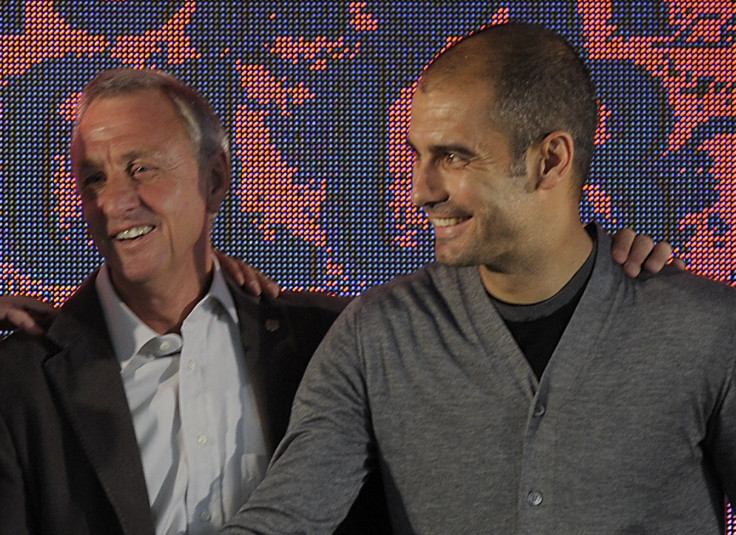 The Manchester City boss speaks and thinks in the same language as his mentor. Following the death of Cruyff, Guardiola revealed that he still turns to the lessons of his former Barcelona gaffer when a game gets hard. "When I have the rope around my neck I think a lot about what Johan would do," Guardiola revealed.
Cruyff is no longer there to help him in his tough new experience in the Premier League, but it shouldn't be a surprise that Guardiola plans to retire before too long, echoing his mentor's outlook to a career.
Some have interpreted his announcement as a tantrum following an awkward post-match interview to the BBC following a 2-1 win over Burnley on 2 January. However, the reality suggests that this is a well thought long-term plan to emulate his former boss.
Cruyff left football at the age of 49 after being sacked by Barcelona in 1996 following 11 seasons in the dugout (three at Ajax and eight at the Nou Camp). Despite the shortness of his team as a manager, his legacy will remain forever.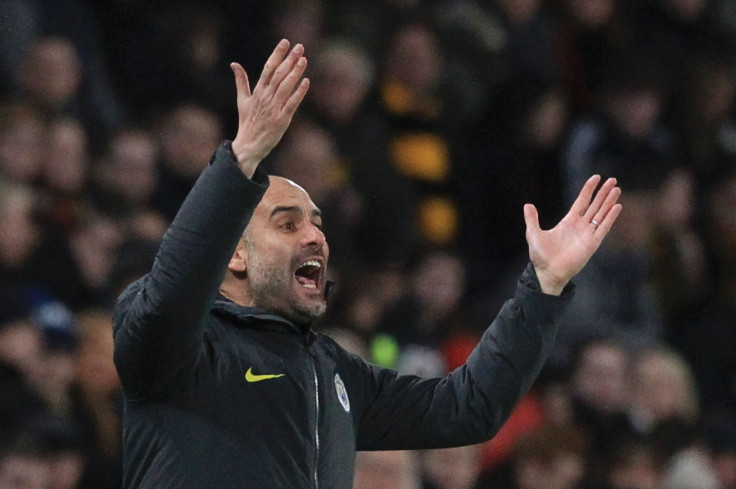 Guardiola knows better than anyone that if the good times are brief, they are twice as memorable. The current City boss only needed four years at the Nou Camp (plus one in charge of the B-team) to build the best Barcelona of all-time –14 trophies, including three La Liga titles and two Champions Leagues – before taking a sabbatical year.
He spent just three seasons at Bayern Munich before moving to the Etihad in the summer. In nine seasons as a boss he has already achieved more than most of his rivals will in their entire careers on the bench. Cruyff has taught him well.